Description:
There is supplying pipe coating system for in-field or in-situ wrapping machine/tool for pipe line construction. The machine is a economical and efficient solution for cold tape-Ply polyethylene (PE) anticorrosive adhesive tape coating. When FHOPE pipe coating systems are used, which is with highly efficiency and labor cost save. The small investment of pipe coating system is with big return in highly performancen and long-term production.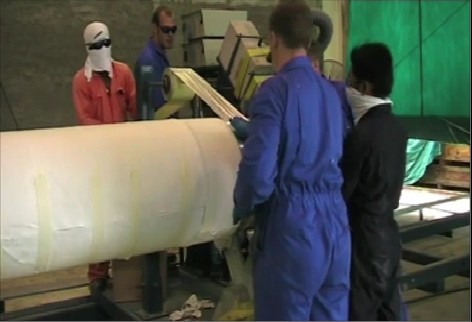 Features:
1. The machine provide a surface treatment of pipeline with widely packing material applicable such as anti corrosive tape or another packing material...
2. Exceptional mechanical structure for good performance and properties.
3. Machine with motor drive and control panel for easy operation.
4. The inverter is adopted to adjust the wrapping speed.
5. Overlapping rate of the packing tape is adjustable according to requirement.
6. Packaging tension is durative and steady..
7. Practicality and easy operation in application, which save manual work.
8. Nice package with uniformly smooth surface.
9. Pipe coating machine apply for a full range of products which meet the specification requirements .
Note: Can be designed according your specification.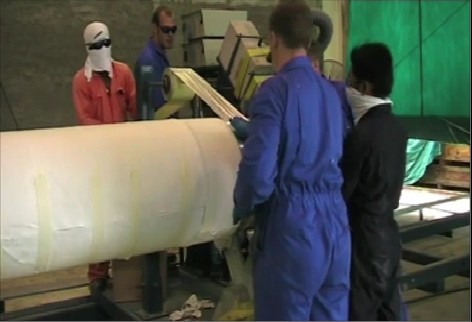 Related machines: Horizontal orbital wrapping machine Horizontal Orbital wrapper
Spiral orbital wrapper Profile wrapping machine