Home
>
Products
>
Horizontal Orbital Stretch Wrapper
>
Customize orbital wrapper
>
EPS packing machine
Horizontal stretch Wrapper Station:
Double-ring & double-rub wheel devices make working more safe stable & energetic.
Friction between driving wheels and ring is adjustable.
Speed of the ring is adjustable by inverter.
Soft start and start.
Wrapping position reset.
Packing material tension could be adjusted.
Widely packing material adopted by material frame.
Protect guardrail for safety operation.
Overlapping is adjustable from 10%-90%
Four-ring & double-PU wheel devices make working more safe, stable & energetic.
Film tension is adjustable.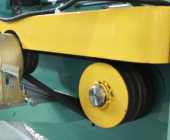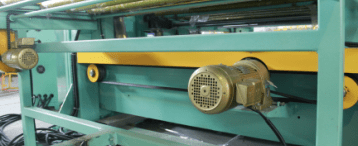 Conveyor System:
PVC belt conveyors for protecting the surface of the product
Automatic entrance conveyor system and outlet conveyor system.
Conveyor adjustment by invertors.
Conveyors drive by motor with gear box.
Speed of the conveyors is adjustable by inverter.
Sensor detecting the objects for operation action.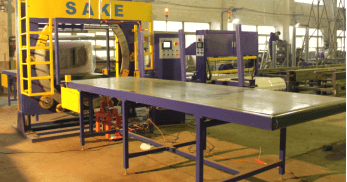 Automatic wrapping protective System:
Automatic protective devices are able to avoid EPS package shaking in wrapping.
Pressing down device and supportive rollers for fix the packaging position.
The action time is adjustable for difference packing purpose.
Two sets of press down device.
Two sets of the right and left protecting device
PLC&HMI control system:
PLC and program make EPS packing machine able to do automatic wrapping according to your packing goal.
Photocell sensor is adapted for setting the packing position.
Indicator alarms automatically when trouble occurs. Trouble can be shown automatically by touchscreen.
The separate control panel makes operation & maintenance easily.
Interface operation.
Two modes for different material packing.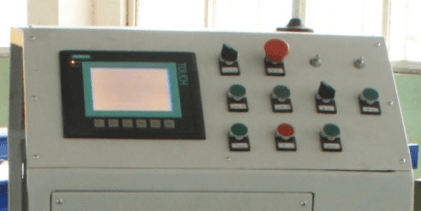 Automatic mechanical feeding&cutting system(optional):
It makes machinery automatic operation.
Automatic material feeding for film.
Automatic material heating cutting for film.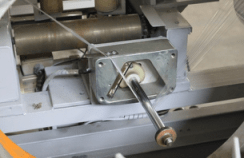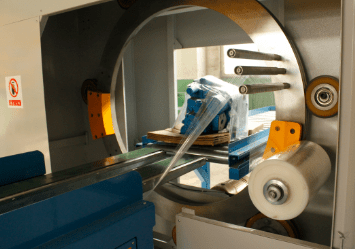 Length of the conveyor (Optional)
Length of the conveyor is optional for your requirement.
Technical parameter:
Object size:
Width:1000-1250mm Height:600-1200mm Length:>2000mm
Entrance conveyer length: 3000mm with motor
Outlet conveyer length: 3000mm with motor
Speed: 4~11m/min
Ring speed: 20-60r/min
Power output: about 3.5kw
Weight:app.1850kg
Power voltage: AC 220v,60Hz, 3phase
Material:
LLDPE stretch film/PE film/knit belt/paper
Width: 200-300mm
OD: 100-300mm
ID: 76mm
CONTACT US