Steel Coil Packing Machine:Flexiable efficiency equipment for heavy coil
FHOPEPACK offering Steel Coil Wrapping Machine is able to improve your slit coil packing by different materials. It is an solution for coil packing by through eye wrapping, which is flexible and efficiency equipment. There are modified solutions according your need. It provides by our team for meeting the specific needs for copper coil, aluminum coil, slit coil... There are automatic coil wrapping solution per the coil data and handling process. Following information required for offering a solution:

• ID, OD, Width, Weight of coil

• What is the packing material

• Packing speed
Videos
Protecting your steel coil with internation packing way by machine
The package concept is an integral part of the
coil packing machine
design. The machine puts a tight layer of film over all surfaces of the coil. This tight layer of film eliminates most of the air from the package. By reducing the amount of air in the package, the potential for moisture to form is reduced, thereby reducing the possibility of corrosion or water spots.
How to find the packing solution for your steel coil

There are different solutions available per coil packing, Fhope engineer team had provided turnkey project via different slitting center, steel coil mills. The customized designing can strat from the way to handling the steel coil, wrapping mathod to stacking the packed coil on pallet and unloading...Only show your purpose of packing and speficication requirement, our engineer will help you find the best solution.
Benefits
1. Nice and regular package with packaging quality controable
2. Packing steps safety guarantee, avoiding dangerous operation.
3. Lower the labor intensity,save labor cost
4. Less staff more efficiency
5. Long life machine with durable quality.
6. Creat a better working environment.
7. Flexiable packing material using for packaging.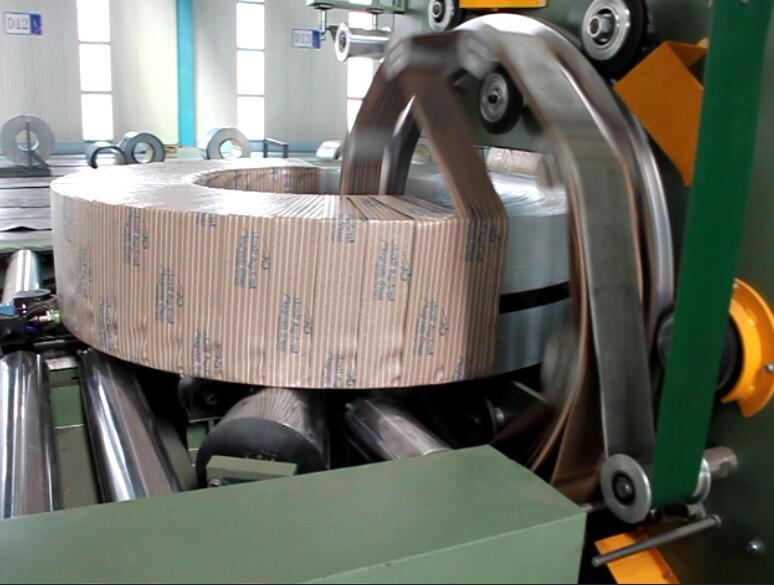 Download