The Coilmaster stretch wrapper is an excellent solution for those seeking to improve their coil packaging needs. Here are four benefits of using this versatile piece of equipment:
1.
Versatility:
The Coilmaster stretch wrapper can handle a wide range of packing materials, including VCI stretch film, paper, PP, and PE, which makes it ideal for packaging various types of coils such as stainless steel, aluminum, and wire rod.
2.
Efficiency:
The Coilmaster stretch wrapper is designed for fast and efficient wrapping, allowing for increased productivity during the packaging process. Additionally, it can be integrated with other automatic equipment to create a comprehensive packing system that optimizes the overall packaging process.
3.
Protection:
The Coilmaster stretch wrapper provides excellent protection for the coils, ensuring that they are securely wrapped and protected from damage during transportation and storage. This protection is particularly important for fragile and costly coils, as any damage could lead to significant losses.
4.
Cost-effectiveness:
With its versatility, efficiency, and protection features, the Coilmaster stretch wrapper is a cost-effective solution for coil packaging needs. It can help reduce labor costs, improve productivity, and minimize the risk of damage to the coils, ultimately resulting in significant cost savings for businesses.
Features
1.Sealed packing for perfect protection
It is an orbital type wrapping machine, the packing material fixs on the shuttles for eye through packing. The different packing material can be choosen per diferent packaging goal.

2.Automation.
The machine with different option function for automatic packing: Automatic packaging material reloading, automatic Edge Protector...

3.Big master coil wrapping.
Automatic coil diameter scanning system. Sonar-scanning device is for measuring coil diameter for wrapping. This information is processed through the PLC to determine the speed of trolley roll and shuttle.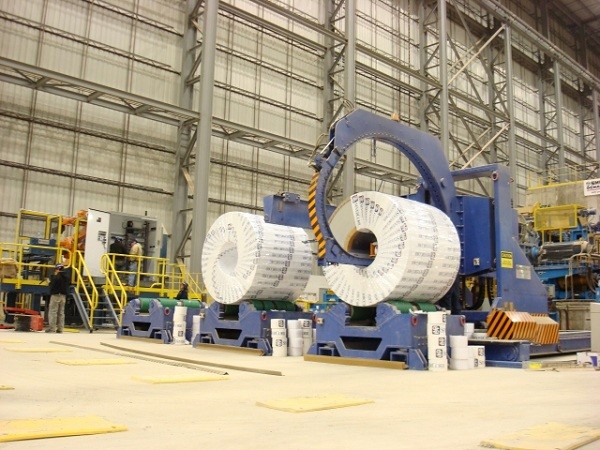 Download