PALLET CHAGNER SYSTEM MANUFACTURER
The pallet changer is a load handling system that exchanges pallets from the bottom, enabling easy changing of broken or damaged pallets. It can upend, lift, or push pallets to transfer loads between pallets or move loads to a new pallet without rotation or turning. This allows pallets to be exchanged between internal and external environments or swapped out for replacement pallets. Pallet changers are commonly used in food, pharmaceutical, and chemical industries for efficient pallet handling and replacement....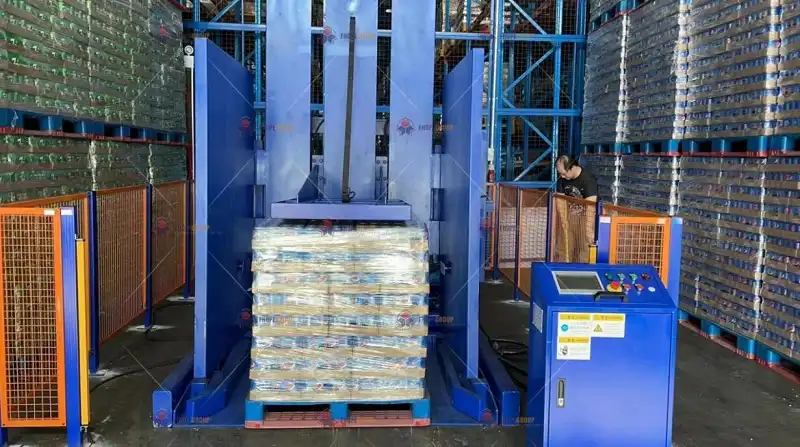 Floor level palelt handling and changing

pallet changer is a machine designed to efficiently replace pallets during the manufacturing process. This particular pallet changer can change pallets without requiring a 180-degree rotation, and it is designed to make loading and unloading pallets easier on the floor.
Increased Productivity: Changing pallets without requiring a 180-degree rotation and loading/unloading pallets on the floor saves significant time and boosts overall manufacturing efficiency, leading to faster turnaround times and increased output.
Reduced Risk of Damage: This pallet changer eliminates the need for rotating the product, minimizing the risk of damage to the manufactured goods.
Versatility: The pallet changer can be used with a wide range of products, pallets, and materials, accommodating pallets of different sizes and types, making it a valuable addition to any manufacturing operation.
Enhanced Safety: By reducing manual handling and lifting, this pallet changer creates a safer working environment for employees, reducing the risk of workplace injuries.
Feel free contact us at any time.