Mechanical Upender and Tilter manufaturer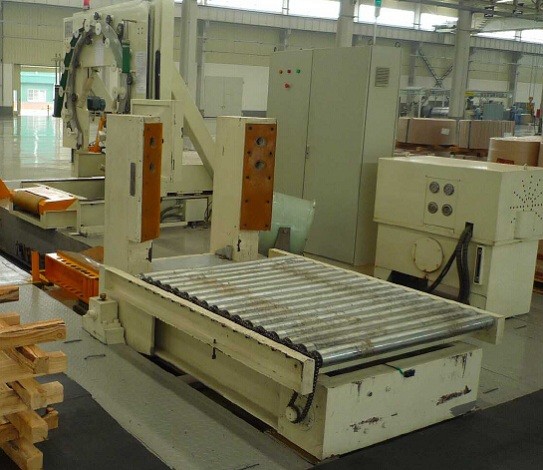 Mechanical Upender and Tilter manufaturer Fhope's mechanical hoist maintains the stability of the tilted product, which can significantly improve the work efficiency and make the hydraulic lifting function handle the heavy work smoothly and effectively.
The mechanical tipping device is designed to locate product loads in the correct machining position. This series of tilting bodies is most suitable for high weight loads and applications. The top platform is loaded and tilted and locked in the same way as the mechanical tilt of the MT series.
Once the top container is unloaded / loaded, the operator releases the locking mechanism with a manual lever. Gravity returns the platform to the horizontal position. There is a "spare" container in the lower layer.

There are different version upender in machnical desging per different way.
For conveyer loading&unloading.
For forklifter

And the working table and structure designed per different handling load.
For mold
For motor
For steel coil
For wire...


Operation:

1. The tipping machine turns the coil on the corresponding melt / pits clean; keeps the working surface of the machine level with the ground.
2. Connecting the power supply needs, according to "nameplate" and ensuring that it is connected to the earth reliably.
3. Adjust the level of the coil / Flip flip, let it stand in the horizontal state.
4. Check and ensure that all switches are properly positioned and company.
5. Install external guardrail machine and repair it effectively.
Features
180degree turnover, replace the pallet and remain your own in house.
Easy operation and fast turning speed.
Fully automatic with no barriers, easy to connect with automatic production line.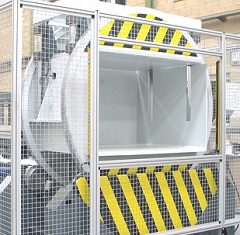 Download
Videos
Improving The Worker Security by Upender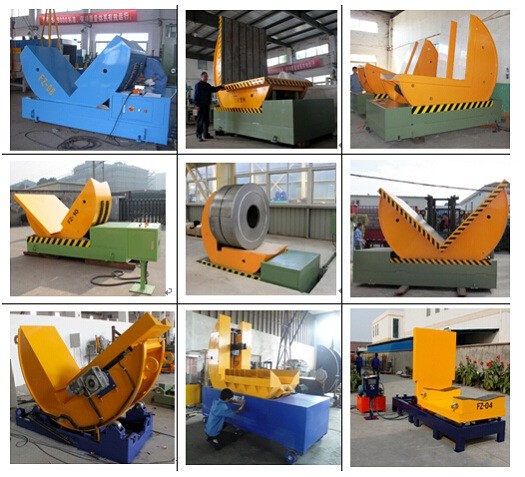 Mechanical Upenders are at times known as coil positioners since they spin products and are utilized in a variety of production and safekeeping applications for spinning, turning, or positioning heavy or awkward loads. Upenders are available with Electric or Hydraulic drive systems and are equipped with a heavy-duty brake to eliminate the load in any position. The Upender lifts and maneuvers products to make them more obtainable during manufacturing and meeting for a safer work environment lessening dangers for manual labor. Upenders have been accepted in numerous steel handling applications.
Fhope presents the Upender that relocates large, round, and odd shaped products for instance dies, rolls, or coils. The Upender is a foolproof solution with applications in producing and meeting to the end of the line during palletizing and shipping. The Upender offers uncountable advantages and can slant loads up to 95 degrees to alter the vertical or horizontal alignment of heavy, graceless products. The Fhope Upender is efficient of dimensions of more than 80,000 pounds and lines a series of speed, powering, and control alternatives, adding integrated switches to meet the particular requirements of each application.
Upender machines are utilized in applications where there is a requirement for correct alignment and speed control. These devices are certainly utilized in applications requiring accuracy in alignment and in high volume milling operations. It can be composed by the operator manually or can be programmable using a control panel.
Contact us for Free consultation provided by 15+ years experience team in upender solution.
Parameters:
Item
FPCT-02
FPCT-05
FPCT-10
FPCT-20
FPCT-30
FPCT-40
Power Supply
(V/Hz)
AC 380/50
Power
(Kw)
1.5
1.5
2.5
3.5
4.5
6.5
Max. Loading
(T)
2
5
10
20
30
40
Table size
(mm)
Per Load size
Speed
(sec)
40-90
40-90
40-90
40-90
40-90
40-90
Machine Weight
(T)
2.0
2.5
3.0
3.5
3.8
4.5
Machine size
(mm)
Desinged Per Load size
Warrantee
2 years
Note: Working table size can be customized per diferernt load's specification.