HOW TO CHOOSE

THE R

OLL UPENDER FOR ROLL HANDLING SECURIT

Y

There are different version roll upender for paper roll, carpet roll, curtain roll... In different fatory, there many have different way to moving the shifting the roll position from
production line to the workhouse.
loading to the car or unloading from the storage...

Most of time, the roll was transfering and moving in the factory by three ways:

1. By hand lifter

The lifter has manual type and battery driving tyep. Two equipment are floor level opertation for the roll moving. So the upender need keeping the same levelas floor.

So that the hand lifter is able loading and unloading the roll easily.

Follow designing is the fork type which allows the lifter move into the upender and roll upending directly.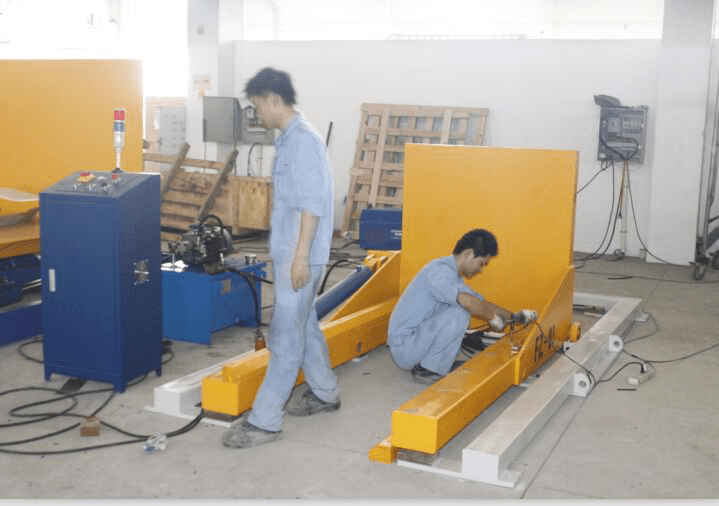 2. By forkman lifter
It is an car with fork for handling the roll. So the working table is more flexiable for operator. It can be floor level and also allow certain heigh table.
So the working table need to be space allowance for easy forkarm inserting and lifting.
3. By conveyor
Normally the roll come from the production line by conveyor. By this way the upender need to be desinged for connecting to the conveyor for roll handling. The conveyor can abe steel roll, pvc belt...
Safety Features
■ Fence and light beam for working area's checking and isolating
■ Factory-set pressure relief values.
■ Maintenance lockout pins.
■ Guarding and warning labels comply with industry standards.
The electric clamping arms are fixed in stack while being tilted. Move the upender over, drill holes in the floor and install anchors.
When the button is released, the Upender will stop. Once the rotating platform reaches the end of its cycle, they engage the limit switches to prevent further rotation.
If a lift is provided for maintenance operations, the operator simply presses the up and down button and then releases it, and the hoist will travel 90 degrees until it reaches its travel limit, or until the operator presses the stop button, at which point it will stop.
Refer to the power wiring diagram to connect the power supply. Check the correct polarity. This can be done with the cradle at the "V" position. Rotate the cradle until one of the tables is close to level. Push the cradle to the level just past. If the bracket stops automatically, the polarity is correct. If the watch passes the limit switch and presses the manual stop, the polarity needs to be reversed.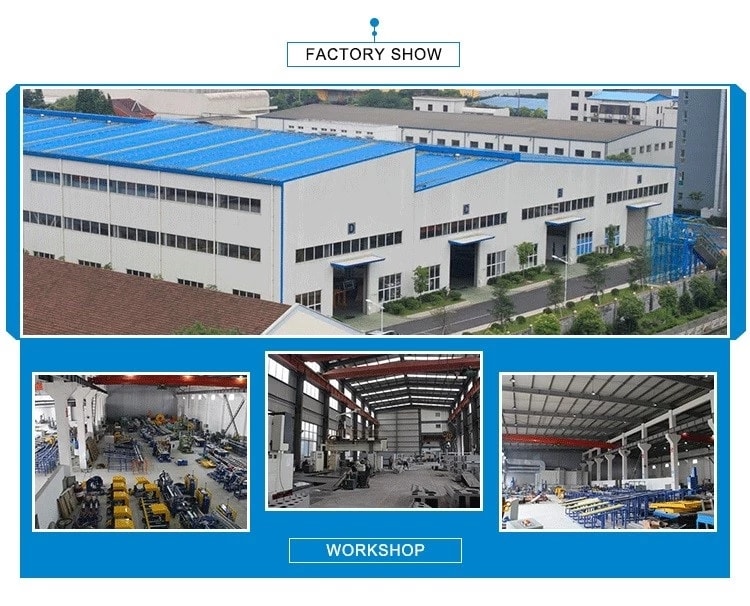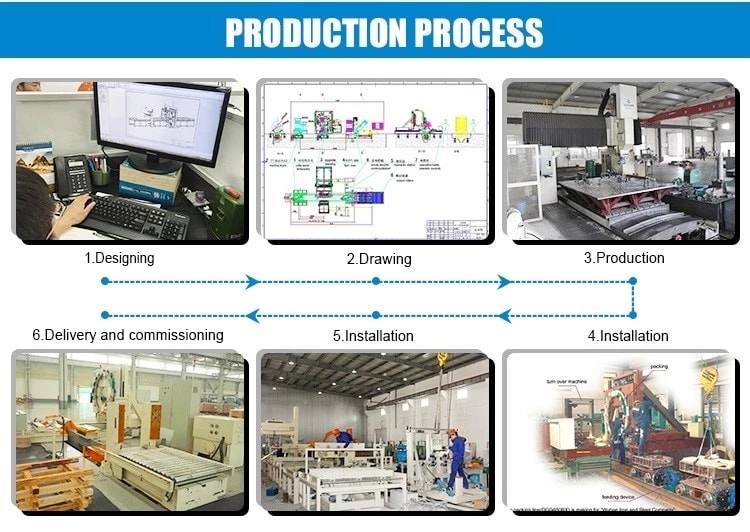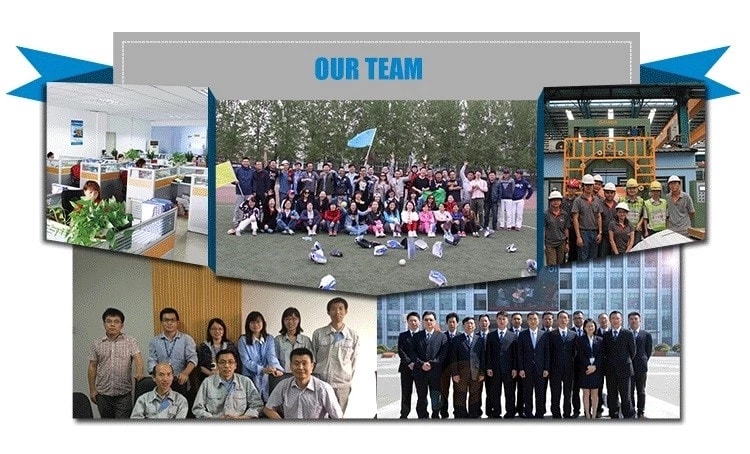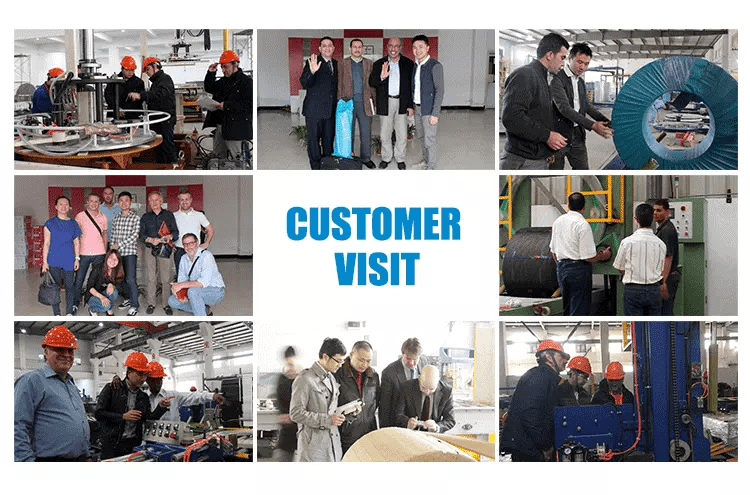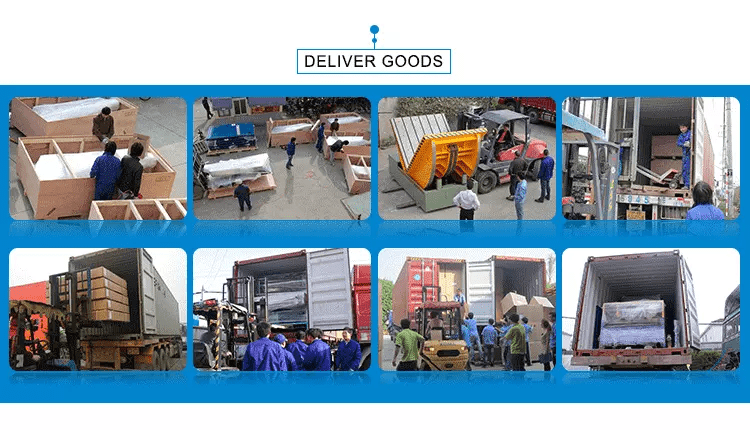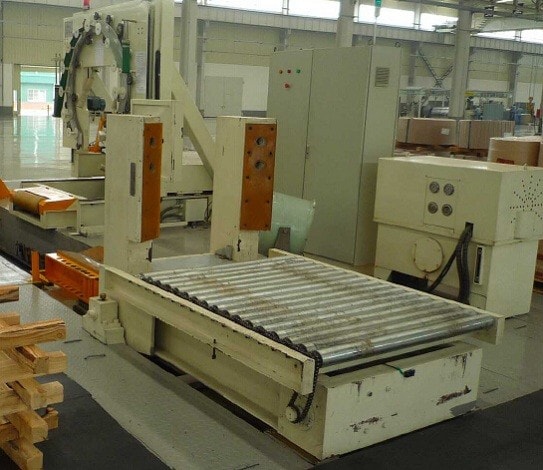 Upender/tilter + coil wrapping machine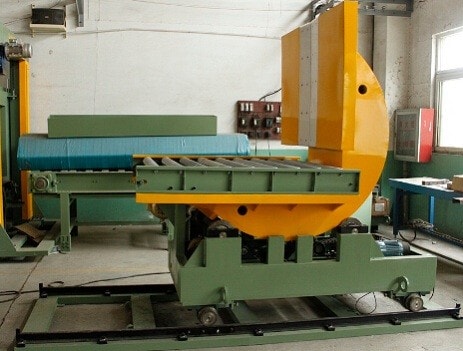 Upender/tilter + track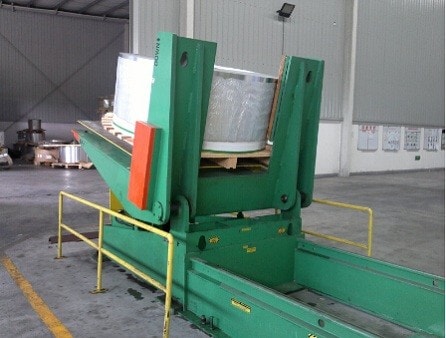 Hydraulic upender/tilter for steel coil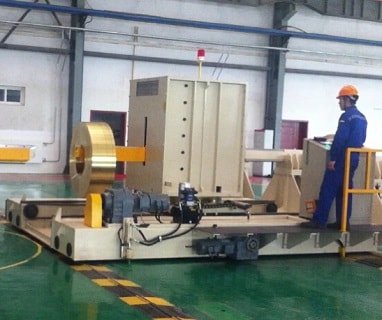 Steel coil transfer car
Related Videos: