Home
>
Products
>
Show Room
>
Upender and Tilter
>
Movablecoil upender tilter with track


High quality double coil tilter rotating platform with movable tracy. They are powered by an industrial duty motor, gear system and sensors for positioning all embedded in the unit or packaged for external installation. The load is rotated around the heavy pivot bearing to complete the lubrication point.


The electric limit switch stops rotating at each end of the tipping cycle. Only operators who strictly follow the operating procedures can operate the lift.
When the coil material sits securely on the V-bracket platform, the spin button is activated and the machine is rotated 90 degrees. The coil can then be removed along with the tray on which it rests. The device can also be used in reverse mode to remove material from the tray and reorient it for further processing.
The power of the rotating carriage is provided by an electric motor that drives the sprocket through the reduction gear. The sprocket engages with a chain or chain that is held securely in a circular path around the machine cradle. The rotation of the sprocket causes the cradle to rotate. The electric limit switch is positioned at the cradle limit total rotation unit, typically 90 degrees, to prevent excessive rotation of the cradle.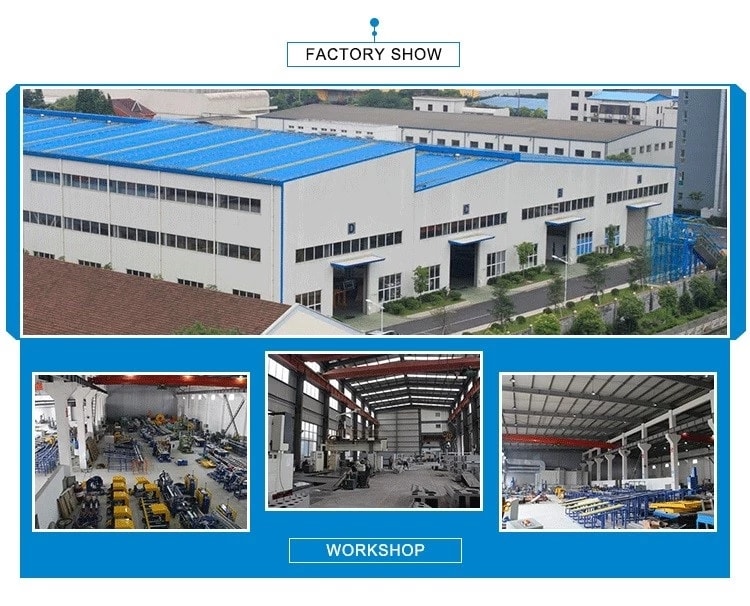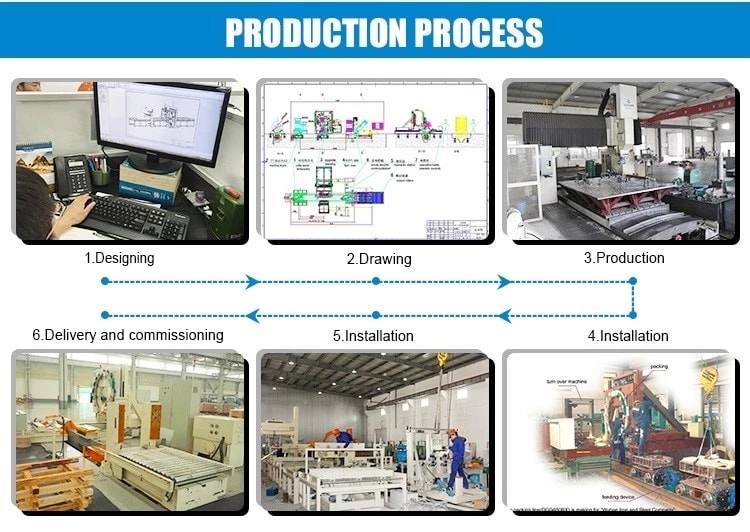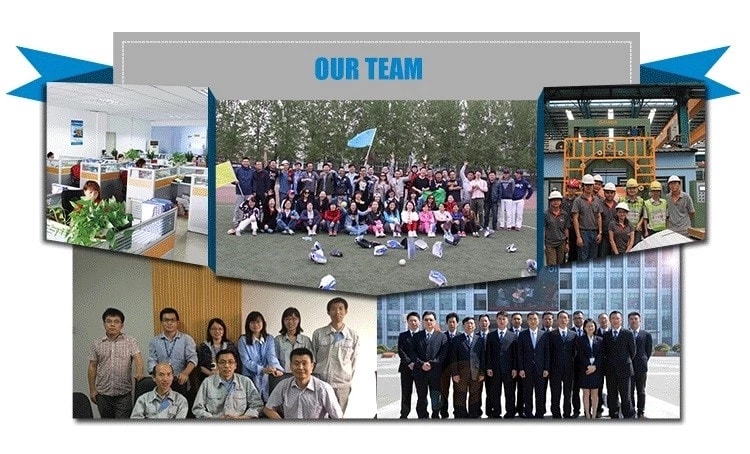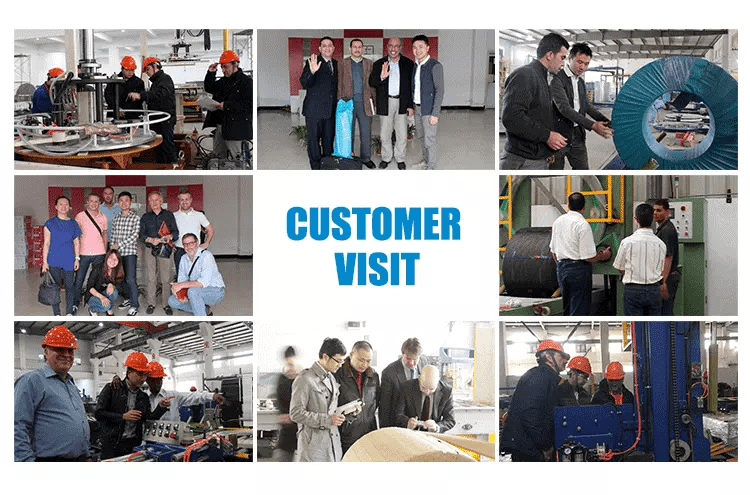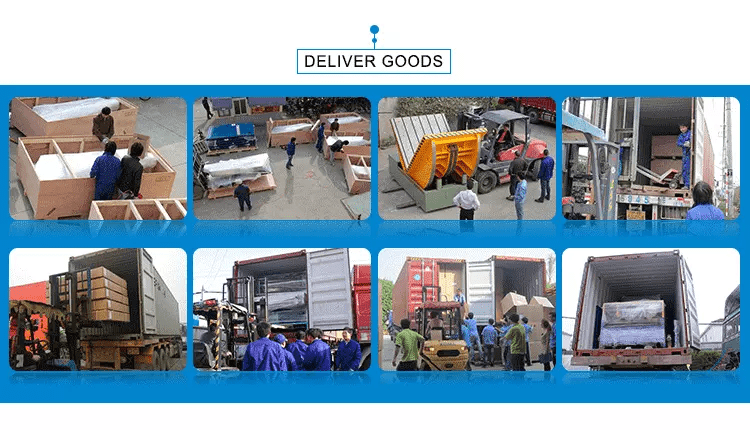 Related Pictures: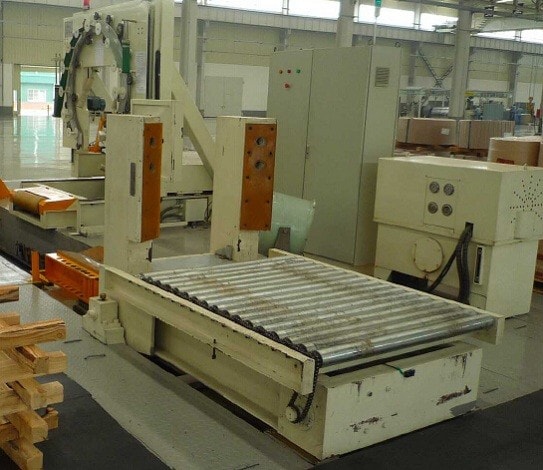 Upender/tilter + coil wrapping machine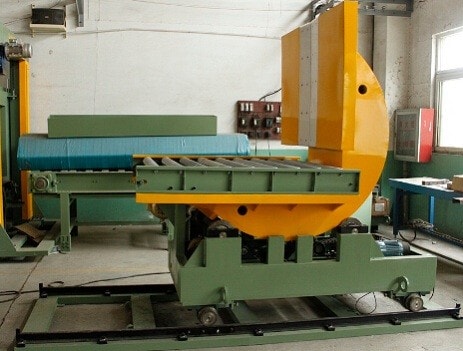 Upender/tilter + track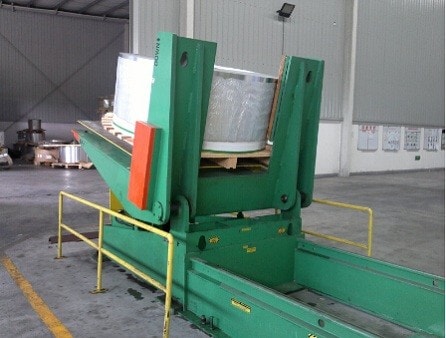 Hydraulic upender/tilter for steel coil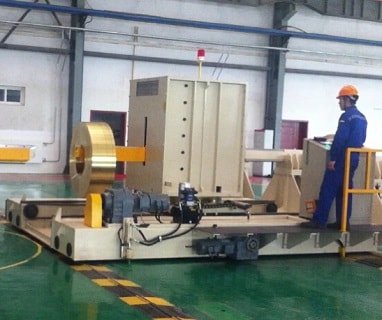 Steel coil transfer car
Related Videos: