Hose Coil Packaging line
Automatic hose coil packaging line including coiling machine, conveyor line, coil wrapping machine, coil strapping machine. Also, coil stacker & pallet wrapping machine is available to for fully automatic packaging which connect with packaging line. The flexible solution is able to work for all kind of plastic coil package. Size can be modified according need.
1. Automatic hose pipe coiling machine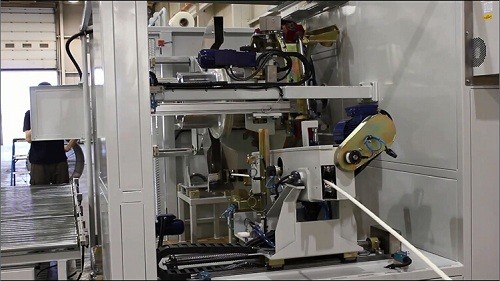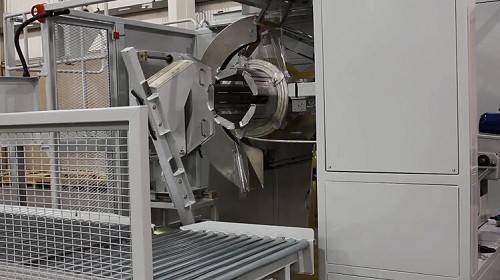 2. Automatic hose/pipe coil packaging machine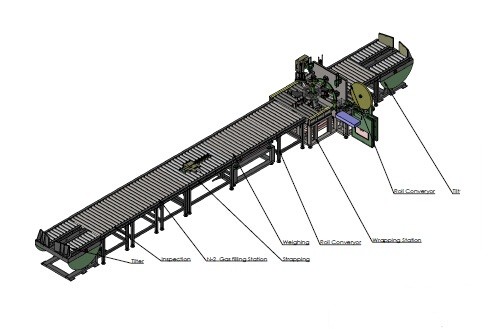 Fhope engineers are constantly focused on making hose/pipe coiling packaging line more rugged, versatile and easier to integrate with a wide range of feeding systems and peripheral equipment. Today Fhope hose coil packaging machinery is the industry-leading manufacturer of pipe /tube/coil packaging equipment. Fhope has machines in operation throughout the world, handling a wide range of products in very diverse conditions.
When a service technician will be in your area, we will contact you to see if you would like a visit. Our technician will evaluate your machine based on a comprehensive service checklist and provide any services required, providing a valuable service without costly travel expense. the driving force behind Fhope Coil Packaging Machinery has been to deliver rugged, well engineered, cost competitive, easy-to-use packaging systems backed by outstanding customer support.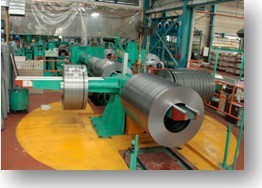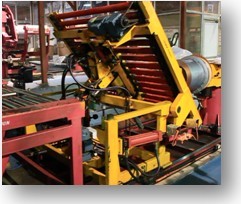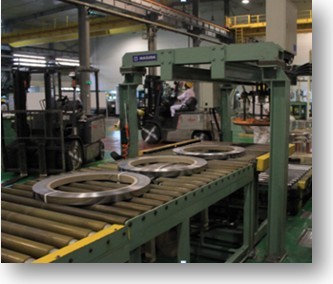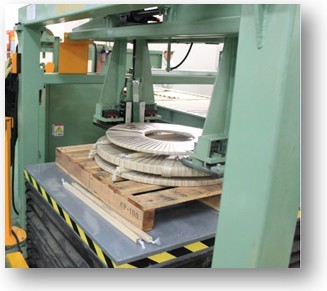 Coil strapping machine Coil pallet stacker
Coil Turnstile: For connecting with coil car for loading the slit coil.
Coil down ender: For picking the slit coil from turnstile and changing coil from vertical to horizontal and moving to conveyor.
Coil strapping machine: For coil strapping by PET/PE/steel belt.
Coil wrapping machine: For coil eye cross wrapping with packing material.
Coil Stacking machine: For moving and and storage the packed coil on pallet.
Download Brochure
Video
Send Inquiry
Contact us