Home
>
Products
>
Coil Packing Machine
>
Hose packaging machine
>
SEMIAUTO HORIZONTAL COIL WRAPPING MACHINE FOR HOSE COIL
The eye through type packing by stretch film for nice sealed package
The standard type machine designing and bulk production with stable quality.
Long using life with simple maintain.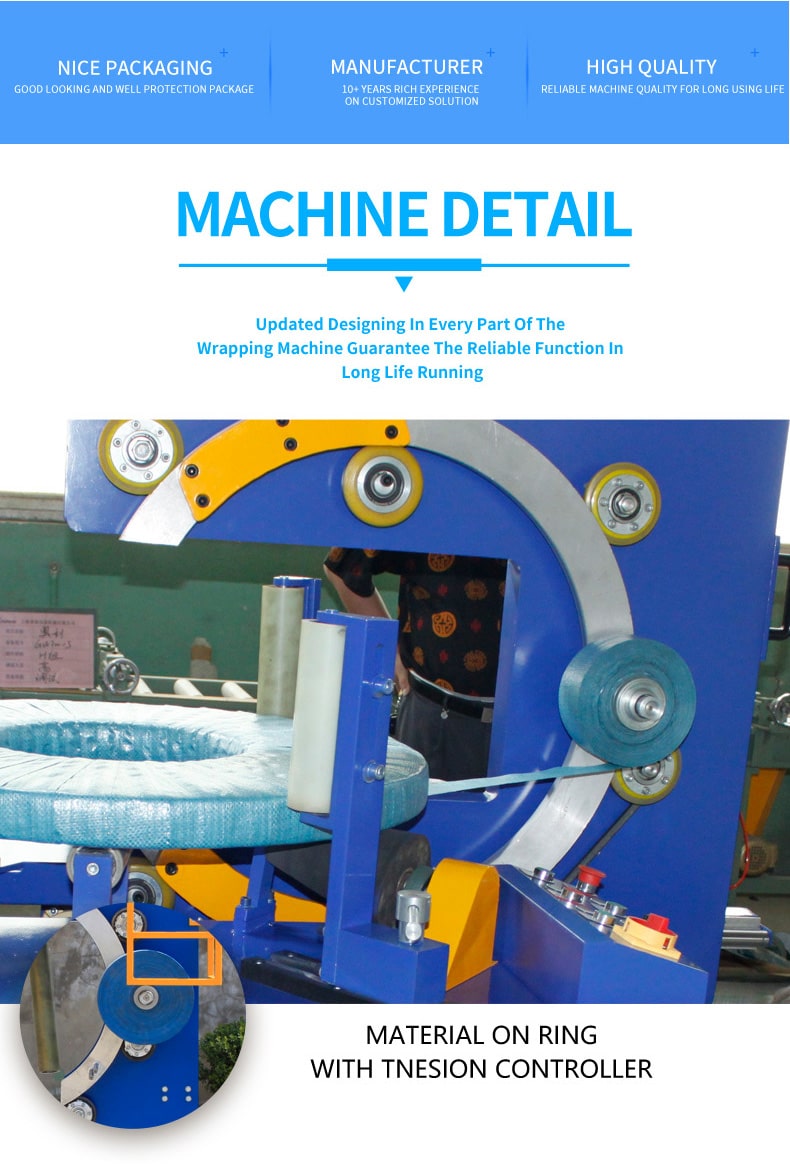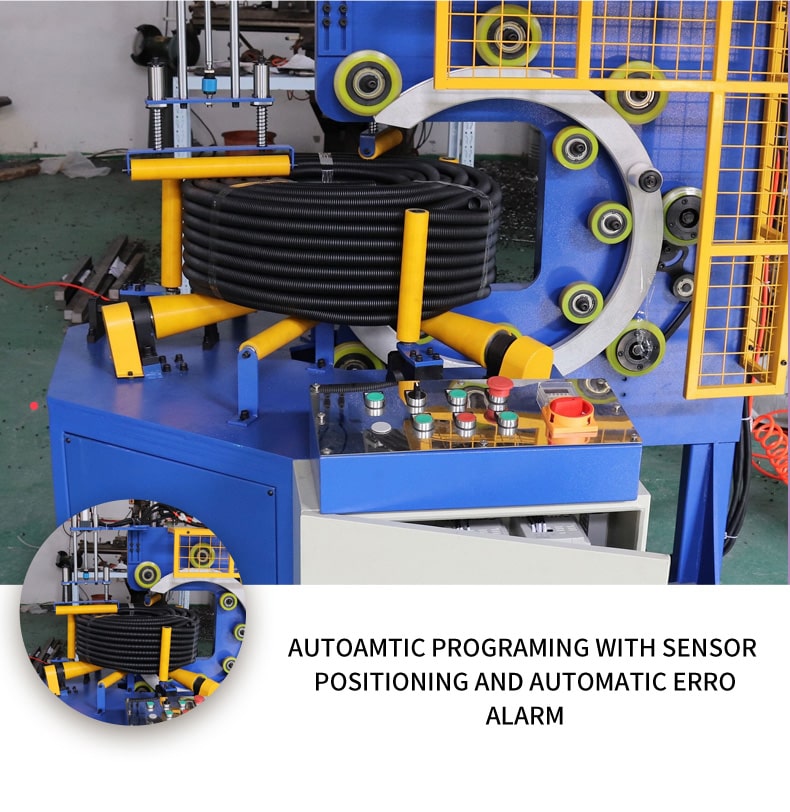 Didfferent version semiauto coil wrap machine per different coil size, weight and packaging packaging material.
All the switchgear & Isolation Transformer, control hardware would be given by Fhope & is housed in panel.
All field wiring with Push Button Stations, Terminal Boxes, & Junction Boxes would be given.
All the Electrification with Field I/P Sensors, PRX, LS with Solenoids & other outputs are included in line.
Our qualification for reference
:
*An ISO9001:2000 and CE certified company.
*Expert manufacturer with more than 18 years' experience in the coil packing field.
*Providing reliable and high-quality coil wrap machine.
*Providing custom-built hose packing machines according to special requirement.
*Providing update and on-time technical support.
*Long-term, reliable and easy operation.

CONTACT US