Home
>
Products
>
Coil Packing Machine
>
Hose packaging machine
>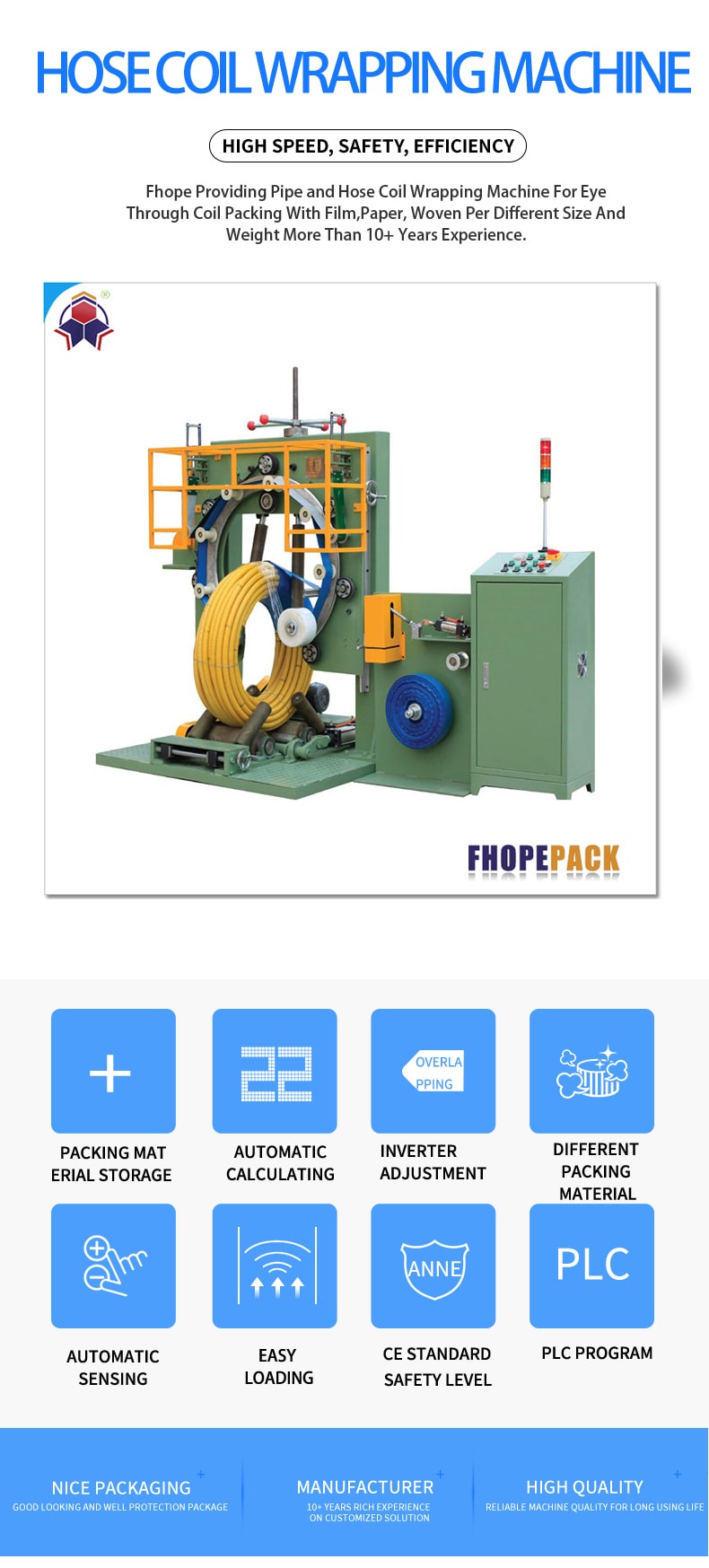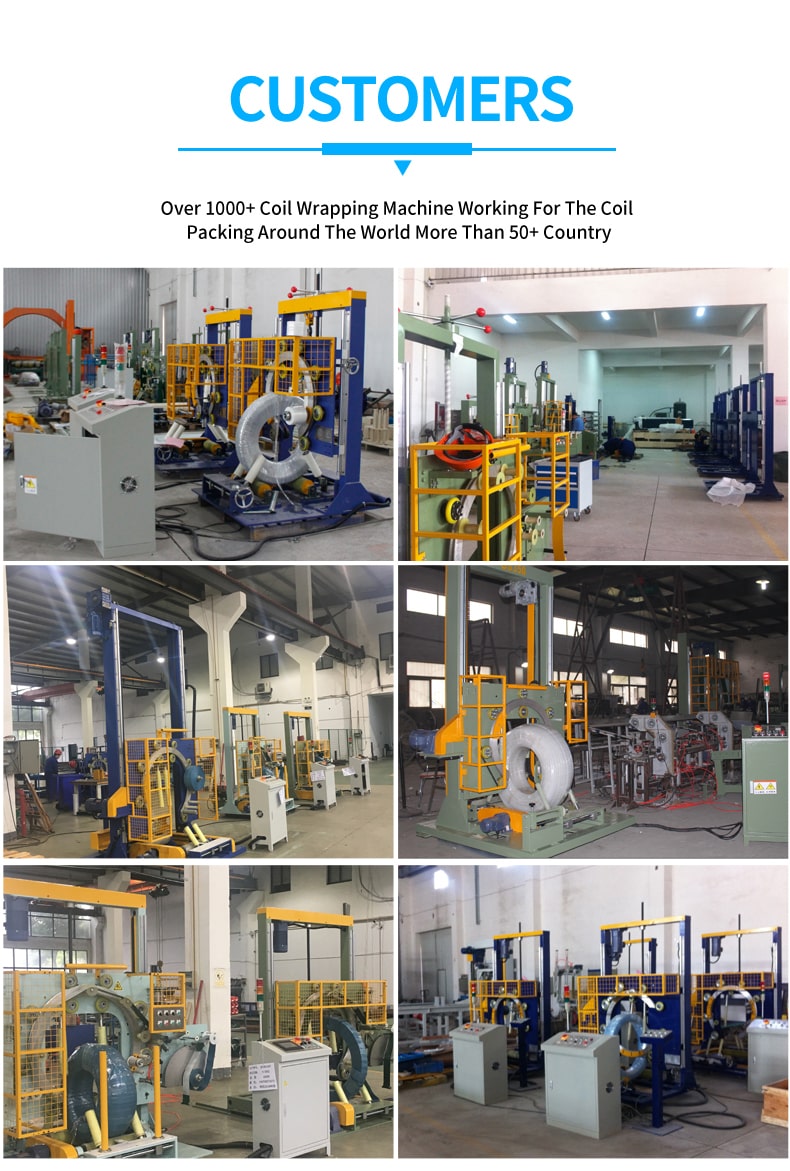 Description:
Hose Coil wrapping machinery
FPH-400W is mainly designed to hose reel, plastic pipe coil packaging requirements that is efficient and beautiful packaging and saving labor and material costs.
This is a hose coil with the eyes of the vertical packing machine for coil width 100-400mm.
Features:
1. Many different packing material can be chosen.
2. "Reset" bottom to back original position.
3. Manual and automatic two switching modes.
4. Wrapping and supporting rolls can be adjusted by the Inverter.
5. Adjustable 20% - 90% overlaps to meet requirements for packaging.
6. Once wrapping finished, hose will be stopped automatically.
7. Safe operation guardrail, wrapping ring soft to start and stop.
8. Tension of hose coil be adjusted by circuit breaker.
9. Special brake used to avoiding folding of packing material.
12. Packing speed is 20-30 seconds per coil.
13. Friction be adjustable per requirements.
=
Parameters: FPH-400
Voltage (V/Hz) AC 380V /50/60Hz(or your requirement)
Power (KW) 1.5-2.0
Coil ID(mm) 300-600
Coil OD(mm) 400-1000
Coil width(mm) 50-400
Coil Weight(Kg) 20-200
Packing material LLDPE/PE/Stretch film/PVC/
Ring speed(r) 20-90
Wrapping speed 15-35 sec/coil
Overlapping rate 20-90%

CONTACT US