Machine Stretch Film
Machine stretch film mainly refers to the length of stretch film roll, put on/equipped with the wrapper. Machine stretch film rolls are generally available in 5,000 foot. to 9,000 foot. rolls, while 1500. hands stretch film rolls. Also, we would like to meet your special feet needs. Widths of machine stretch film generally start at 20 inches wide and it can be increased to as much as 80 or even more inches wide. And, our standard core size to suit for most stretch wrap machines is 3 inches. The below machine stretch film is fantastic for medium to massive procedures planning to wrap items rapidly and efficiently. From these extreme versatility of conventional machine films, no matter the application, the machine stretch film provides excellent unionization, improved load integrity and cost efficiency pallet after pallet.
1. Performance Machine Stretch Film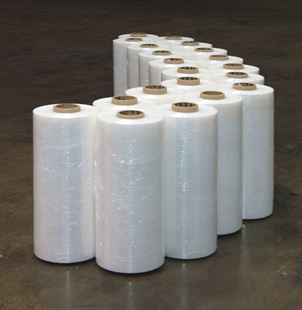 A fantastic choice for lower gauging and saving cash! The performance machine stretch wrap has more stretch than standard gauged film while offering the opportunity to lower gauge and cut costs. Features Performance machine stretch wrap is really a superior machine stretch film providing the ability for you enhanced load holding, tear resistance, and ideal clearness. Performance machine stretch wrap is made from a new formulation designed to handle the most demanding stretch wrap film applications. The five layer cast extrusion enables maximum stretch and load retention.
Details Width: 20'' 30'' Length: 5000' 6000' 7000' 9000' Weight: 26 35 38 55lbs
Applications Turntable or rotary-arm high speed with conventional machine films.
2. Machine stretch film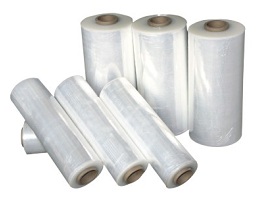 stretch film offers excellent stretch, and it also features enhanced load holding, tear resistance and brilliant clearness. It's made to handle demanding wrapping programs. Features It has 5 layer cast construction, offering you the chance to downsize thick while still getting exactly the same load stability. We provide you with large range of weight on automatic stretch film machines where you can apply stretch film with excellent and maximum efficiency. Please visit our stretch film reference library to understand more about stretch film on stretch film machines. Details Width: 20'' 30'' Length: 3500' 5000' 6000' 7500' Weight: 32 34 36 39 40 48
Applications Turntable or rotary-arm high speed pallet
3. Wide machine stretch film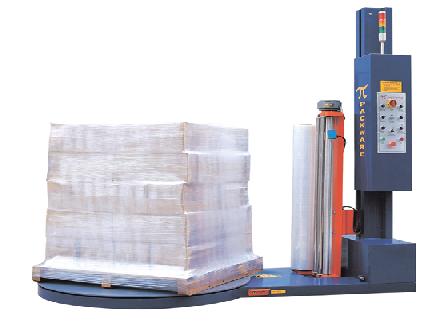 Wide machine stretch film for your large and big products! The wide web machine stretch film is perfectly made for large and enormous products and machines. Features Wide machine stretch film rolls can help you to eliminate the quantity of needed revolutions every load. All of the wide machine rolls are true 80 gauge rolls for maximum hold and strength.
Details Width: 40'' 50'' 60'' 70'' Length: 5000' Weight: 64 80 98 112lbs
4.Pre Stretched Machine Stretch Film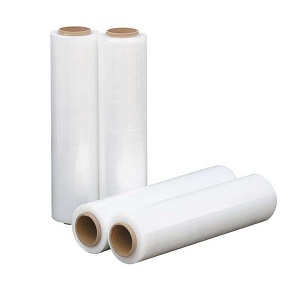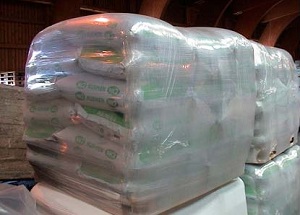 A great choice to save film and energy costs. The pre-stretched machine stretch wrap can be a standard 80 gauge machine pallet wrap extended to 90% of the maximum stretch potential. Less energy efforts are needed when wrapping. We advise pre extended machine stretch film for lighter loads where lots of tension and cling is not needed when utilizing. Features Pre stretched machine stretch film pallet wrap has lots of advantages over traditional stretch film. The main advantage is elevated or equal or load stability with less film used, which brings lower packaging costs and less waste to you. Meanwhile, it has other benefits for your projects: less energy needed to apply and consistent wrapping tension. Details Width: 18.25'' Length: 5000' 6000' 7000' Weight: 26 27 30lbs Applications Rotary arm, turntable, stretch pallets.