Home
>
Products
>
Stretch Wrapping Machine
>
Semi-auto pallet wrapping machine
>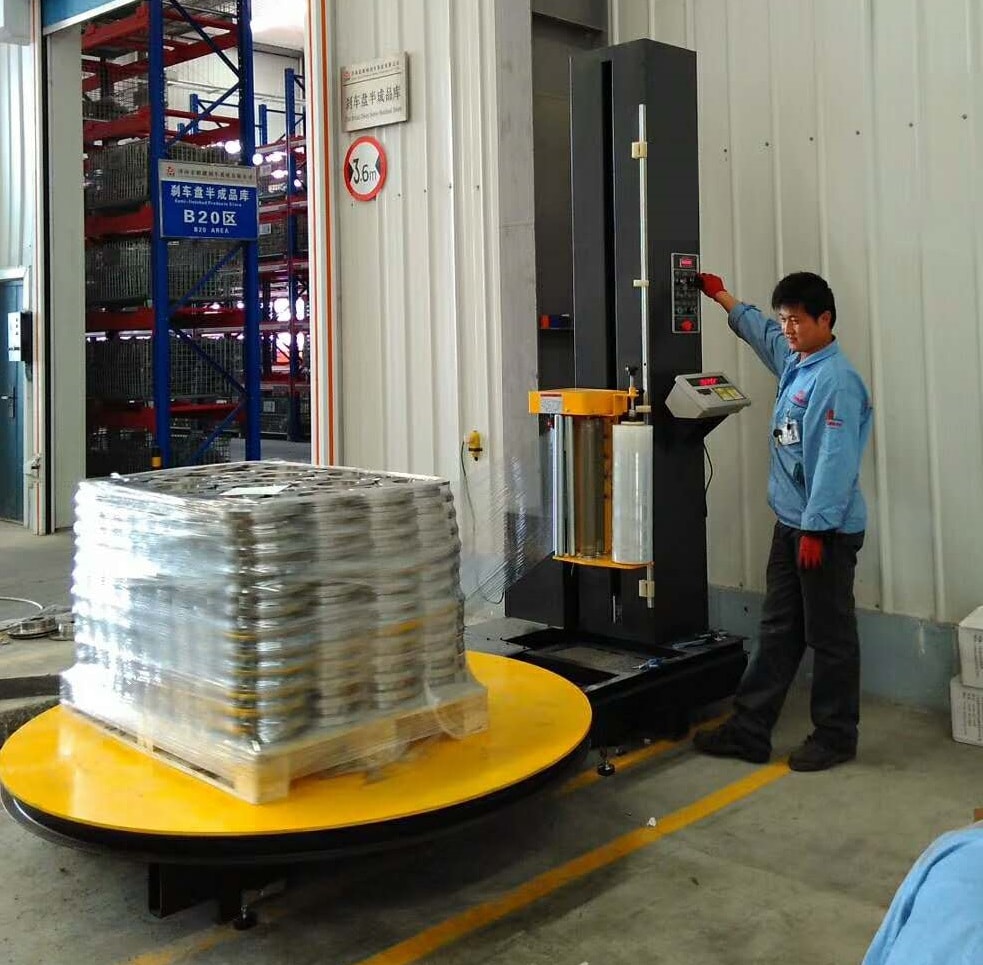 Fhope-A500 pallet wrapping machine with scales is combined by pallet wrapping machine and scale. Designed for wrapping and weighing the loads at the same time. Users no need to use another facility for weighing the goods, the accurate data will help you reduce your shipping cost and convenient for distribution.
The scale is understand the turntable, which provides more accurate data than the normal built in type. Digital display mounted on the mast and indicate the load weight with excellent visual perception.
High quality scale, measure the load quickly and accurately.
machines are assembled and tested before shipping, main parts are remained intact inside package, easy installation for users.
Features:
- Packing and weighing goods at the same time on one machine
- Save much more space by intergating two facilities into one.
- Improve the efficiency in the warehouse.
- Less cost for electricity consumption and machine maintenance.