Hand Stretch Film
Hand stretch film is regarded as any stretch film roll that is easily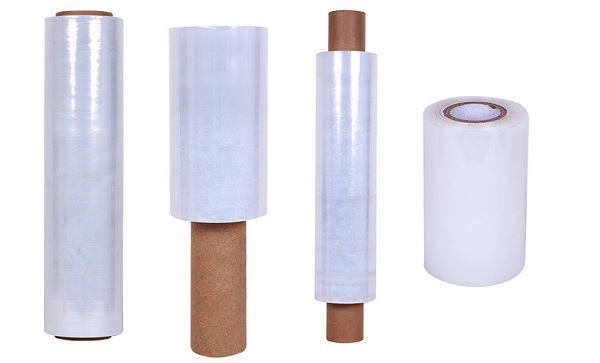 applied manually. It can be used to carry products together in applications of packaging and palleting. Stretch films are made to cling tightly to things and supply a safe and secure over-wrap to safeguard them from shifting and falling down during transport. Most of hand stretch film rolls weight is less than ten pounds.
Although Hand rolls can come in a variety of widths, the most common widths are 15 and 18 inch wide rolls. Hand stretch rolls either can be applied with or without a stretch film dispenser. The dispensers usually equip a braking system to assist you to obtain a tighter stretch when using the film. The hand pallet wrap has a standard 3 inch core size allowing rolls to simply fit any dispensers. Please see the different hand stretch systems to select from below.
1. Hand Stretch Film (3 inch Core)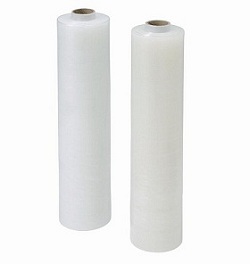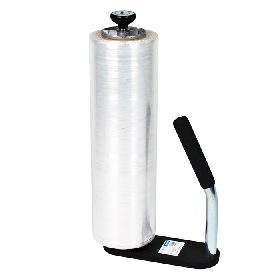 It''s a standard gauged stretch film, comparing with other make of true gauged stretch film. That gauged film is made from a cast extrusion procedure that uses rollers to awesome the film because it is extruded. It allows a quicker extrusion process than blown extrusion, therefore making a less expensive stretch film. Its craft characters determine its great features and applications.
Features
Good for making small products together when shipping. Great for stretch, clearness and strength for your various projects and the pallet wrap will appear low haze, quiet unwind and great tear resistance for you. Although the gauged hand stretch film is a little expensive than other stretch film, it provides you the best tear resistance forever. You will see and feel all rolls of true gauged hand stretch film is created to show a maximum performance.
.
Specifications
Width: 12'' 15'' 18''
Length: 1500' 2000'
Weight: 23/26/29/31lbs
Applications
2. Micron Hand Stretch Film (3 inch Core)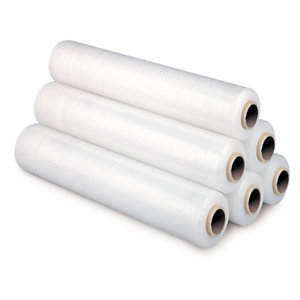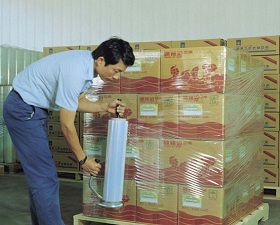 Our micron stretch film is exactly what we describe as a similar stretch film. Most professionals predict a transfer of the stretch film industry to equivalent films. They're created from the different formula compared to standard gauged film. This formula enables the same film to become thinner, more powerful, and stiffer than standard gauged stretch film. That's what we are showing you about our micron stretch film advantages. Lowering overall stretch costs are welcomed by you and our micron film can be loved once you choose us from using a sample. It's wise that you compare our with other similar hand stretch film, which will help you to make a precise assessment from the film and if it's right for your requirements, even you have never attempted our micron stretch film..
Features
Micron stretch film is a superb cost saving option to true gauged hands stretch film. Together with affordability, micron hands stretch film enables customers to downgrade in film thickness but still maintain superior load tension. Customers of micron stretch film experience excellent load retention, clearness, and strength. Micron stretch film is definitely an LLDPE cast stretch film with cling on sides made to wrap and secure heavy loads.This formula helps to make a stiffer, more powerful stretch film that leads to less waste and price savings for stretch film customers.
Specifications
Width: 12'' 15'' 18''
Elmendorf Tear (GMS./Sht) MD 150 250 400 TD 400 425 500
Length: 2,000' 1,000' 1,500'
Weight: 20 25 30
Max. Elongation MD (%) 450 500 550 TD (%) 700 725 900
Applications
Your go-to conventional hand wrap for all types of applications.
3. Pre streched hands stretch film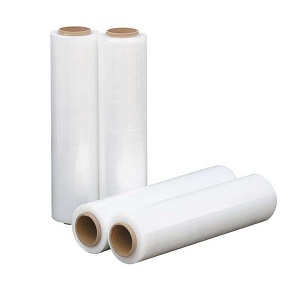 Pre streched hands stretch film is a superb choice for you to consider. Pre-stretched film is usually a standard 80 gauge stretch film extended to within 10% of it maximum stretch potential. This allows less energy effort when using the wrap. Rather than tugging difficult to achieve maximum stretch potential, merely a tenth from the energy is needed to use the film.
Some drawbacks of pre-stretched film includes reduction in cling, and reduce in capability to tightly pull product boxes on loads together. Since the film has already been within 10% of their maximum stretch potential, you can't wrap the film to tight.
Features .
Hands Pre stretch film has lots of benefits over traditional stretch film. The main benefit to pre-stretched hands stretch film is equal or elevated load stability with less stretch film used. That equals lower packaging costs for you personally. Less energy required to apply, lighter rolls and consistent wrapping tension are great advantages.
We provide a multitude of hands stretch film dispensers at low prices to help you in using the product. Check out our stretch film reference to make a clue much more about hands pre stretch film, and also the benefits it may offer.
Specifications
Width: 13'' 18''
Length: 1500'
Weight: 19/25lbs
Applications
Lighter loads, or loads that won't be encountering high transportation stress.
4. Colored hands pallet wrap film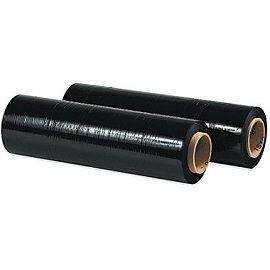 Colored hands pallet wrap can appear in a number of colors to assist color code or easily identify pallet loads. Our color tinted stretch wrap is really a tinted film that may be seen through. We offer opaque stretch wrap in white-colored and black that can't be seen through soon after revolutions round the load. Ideal for protection and concealment of loads..
We provide a number of stretch film dispensers to assistance with using your stretch film. Our standard gauged stretch film offers up to and including 300% stretch rate. The opportunity to possess a braking mechanism when using the video is essential to get rid of waste.
Features
The finest of colored stretch film could be advantages of firms that have to rapidly identify items. The consumer can color code pallets for immediate identification.
Specifications
Width: 15'' 18''
Length: 1500'
Weight: 28/35lbs
Applications
Your go-to conventional hand wrap for all types of applications.