Feactures: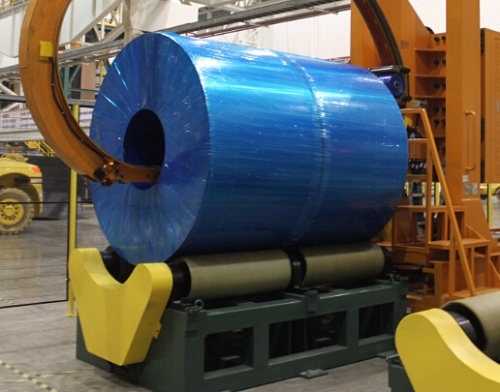 • The pre-stretch rate is over 300%.
• Perfect sealed packaging for anti corrosion performance
• The film with adhesive performance is able sticking to the package
• High strength, good flexibility in packaging
• There are color film and transparency film
• Different size and thickness for automatic packing, save labor cost
• Well protection for the oversea transportation
• Easy to pack and easy to take off
• suitable for automatic stretch wrap packing coil in metallurgy industry.
Volatile corrosion inhibitor (VCI) is a kind of corrosion inhibitor to protect ferrous materials against corrosion. It's commonly ideal to apply surface settlement. The practical treatment is that it tardily release compounds inside a sealed airspace that positively prevent surface corrosion. The classical application is to protect stored tools or parts inside bags, cabinets, or boxes. The great benefit of VCI is that levels of inhibitor will recover when the container is opened and reclosed. VCI stretch is a co-extruded, extendible film adding anti-corrosive system. The products of the VCI range are made by introducing the VCI additive into the still melted material during the film co-extrusion phase. The additive can be able to sublime from the plastic, guaranteeing protection from the corrosion of the packed metallic details.
Another packing materials:
• Stretch Film • Stretch hood film • VCI film • BOPP film