Home
>
Products
>
Show Room
>
Upender and Tilter
>
MOBILE PALLET TURNER FOR PALLET EXCHANGING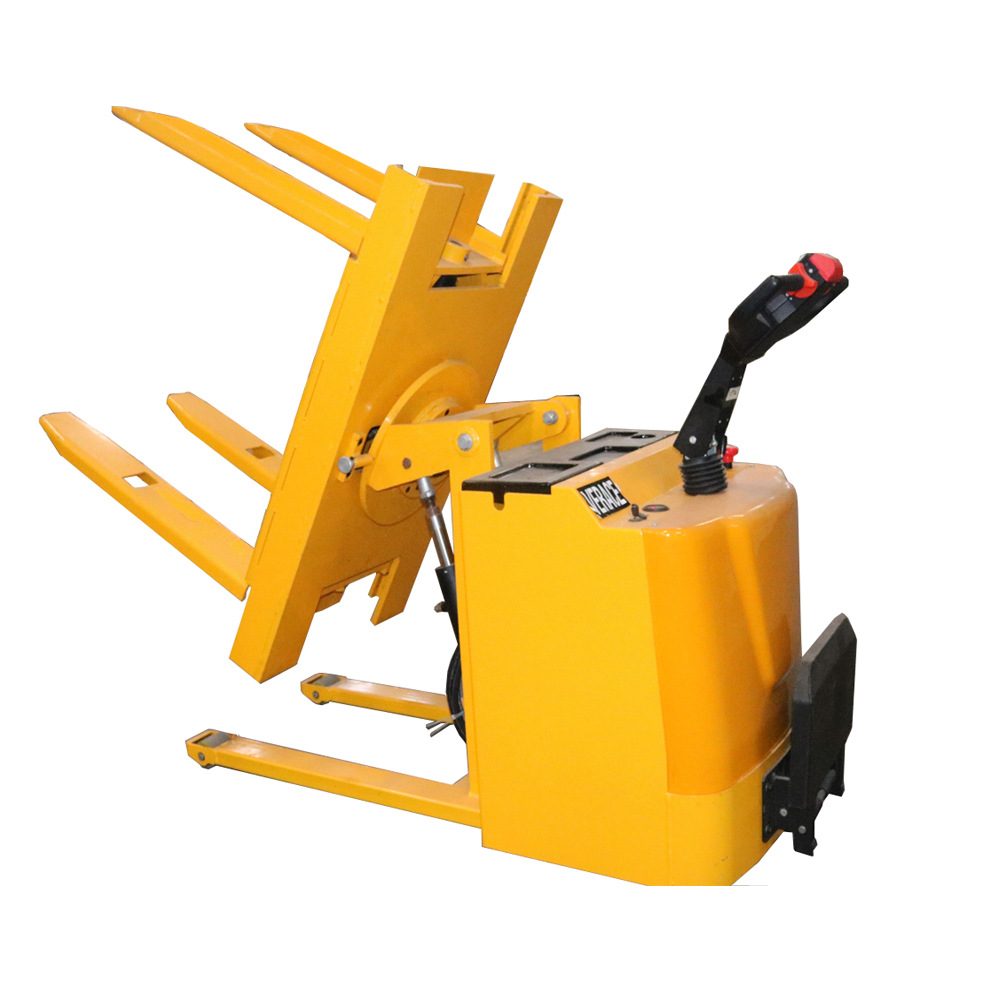 The Fhope mobile
pallet inverter
is a convenient and practical equipment for warehouse handling. Esay to move and tilt pallets. Hydralic cylinder powers the machine to handle heavy loads. Manual roatation and pallet change, helps the workers improve their work efficiency. Reinforced structure and high quality parts make this
handling machine
durable and functional. If you are in paper printing or pharmaceutical industry, it's the best warehousing solution for you.
Premium materials and components with lasting reliability has been adopted to this model. Exceptional maneuverability offered by these units are helpful with your little confined work spaces. This is also a versitial pallet changing equipment, you could use it as a power pallet truck as well as a pallet inverter.
At FhopePack, we are dedicated on details of things. We offer comprehensive
MOBILE PALLET CHANGER
solutions for workers and users from many areas. We hope by our effort, both the injury cases and productivity can be optimised. We take the quality seriously, all the machines we produced and passed through demanding examination and achieved from high quality standards.
Technical Data:
Max.Loading 1000Kg
Fork width 150(mm)
Forks distance 560(mm)
Fork length 880(mm)
Max.Fork distance 1200(mm)
Moving speed 4.5/6.0km/H
Hydraulic station DC24V/2KW
Driving(kw) DC24V/1.2KW
Weight 750kg
Battery 12x2V/280A
Power changer 24/40A