Home
>
Products
>
Pallet Inverter
>
Pallet Changer
>
Upgraded design based on Fhope 95 degree pallet exchanger. Loading and changing the pallet only with a pallet truck on floor level, suitable for occassions with no loading equipments such as forklift.
It is able to lift the pallet and down ending 90 degree. The machine helps to simplify the pallet exchanging process. Steady and smooth stroke has the strength for tilting frangible goods such as glass bottles and ceramics.
Unique design takes less space for operation, avoiding needs for floor expansion. Fhope team works with you for finding the best machine that meets your layout and handling requirement in limited space for different workpiece and machining.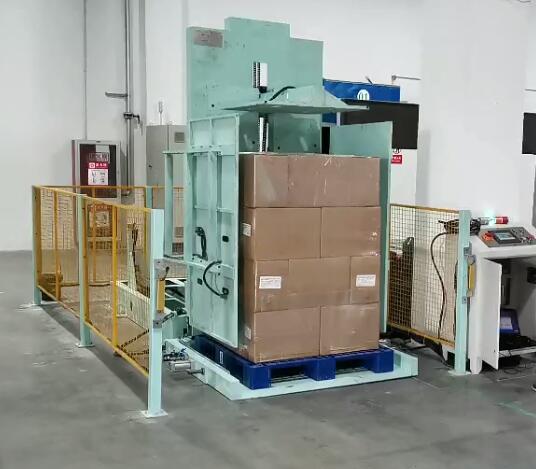 Easy Loading: It desgined for big pallet with heavy load floor level in-feeding by forknam or forklifter.
Easier Operation: Only push the bottom, the pallet ex-changing will be done automatically.
Load Interrupt: The machine isolated from the the operators for safety pallet exchanging.
Fast Exchange: The pallet can be exchange pallets quickly and repeatability with low labor intensity.
Big pallet size range: Pallet sizes ranging from height 600-2000mm
Automatic pallet changer :
Techenical date:
Max.Loading:2000Kg
Drive: Hydraulic
Pallet size: L500-1200mm xW500-1200mm xHeight500-2000mm
Loading equipment: pallet truck/forklift
Fhope has the rich experience in designing and manufacturing of tilting equipments. Our team works closely with the customers to get to know their needs and ideas. Creating the best solution which match with client's environment and requirement. We are open for researching new inventions and keep on improving skills to make the best solutions.
CONTACT US