Home
>
Products
>
Upender
>
Hydraulic upender
>
Mold flipper table | 180° Mold Flipper
It is very dangerous for mold turning operation by a crane by manually which will caused big accident by small mistake.
Because of in the mold handling the man need to standind under the hook with panel and moving together with mole. By using the molde flipper the molde can be handling by people easily and safety that the hook, mold and fillpper are away from the operator.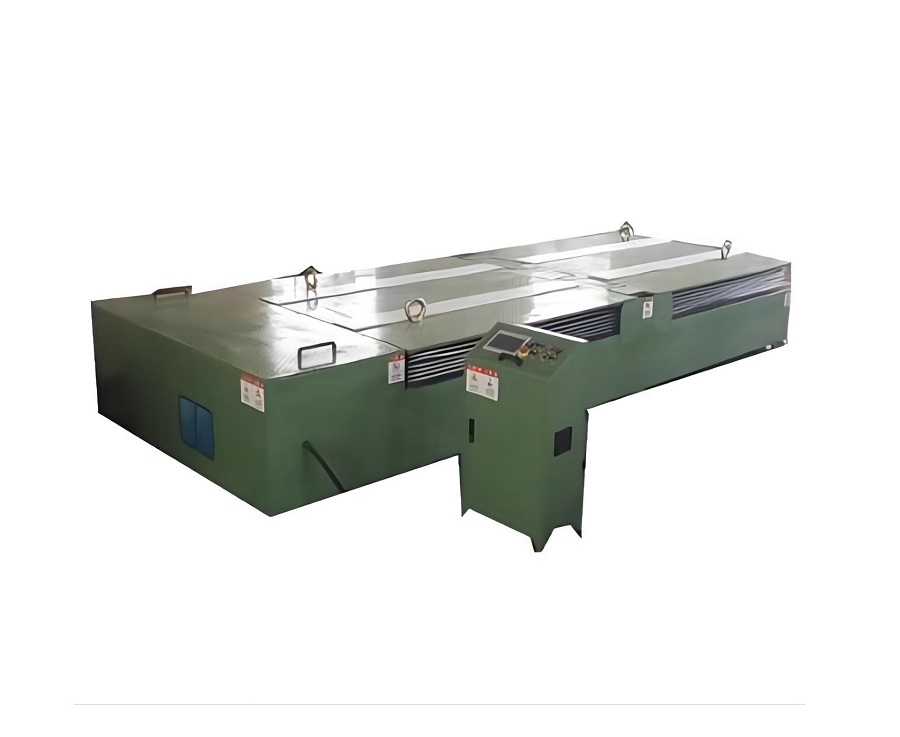 The more mold and Die flipper to work for 90 and 180 degree turning in safety and efficiency.

SAFETY

There are both electric limited swith and mechanical stopper for any emergency. The filpper is able stop in any angle in operation if power off.
The speed of the tiltering is adjustable by inverter in safety speed at the beginning and the end for the mold flipping.
The mold is safety and withou impact by filpper that the machine is driving by hydraulic and moving smoothly.


SMALL SPACE
The machine needs very small space that can be placed in any corner or road of the faclity.
The working table and hydraulic station are easy manitainment and repair.
The mold flipper machine can be fixed on the floor or inside of the pit for ground level handling.


Technical parameter:

TYPE
LENGTH
WIDTH
HEIGHT
Max
load
(ton/F)
Motor
Kw)
Machine
Weight
(ton)
Oll
(Llter)
FPFT-05
3010
1200
300
5
R3.7
2
10
FPFT-10
3440
1400
350
10
5.5
3
20
FPFT-15
3810
1600
350
15
7.5
3.5
20
FPFT-20
4240
1800
400
20
11
4
40
FPFT-30
4640
2000
450
30
11
5
40
FPFT-40
5560
2400
500
40
15
7.5
85

Mould Flipping Machines:
Fhope pays special attention to the design of large-capacity and heavy-duty solutions from 10 tons to over 100 tons. FHOPE is a manufacturer of material processing equipment, specializing in the design and production of rapid mold replacement system.

Our manufacturing factory has passed 3C and CE certification, and the technical level of process quality has reached the highest level. In the past 15 years, Shanghai Fhope Machinery Co., Ltd. has provided large-scale systems for 4,400-ton injection molding upender machines, with the minimum of 10 tons.