The mobile pallet changer and inveter manufacturer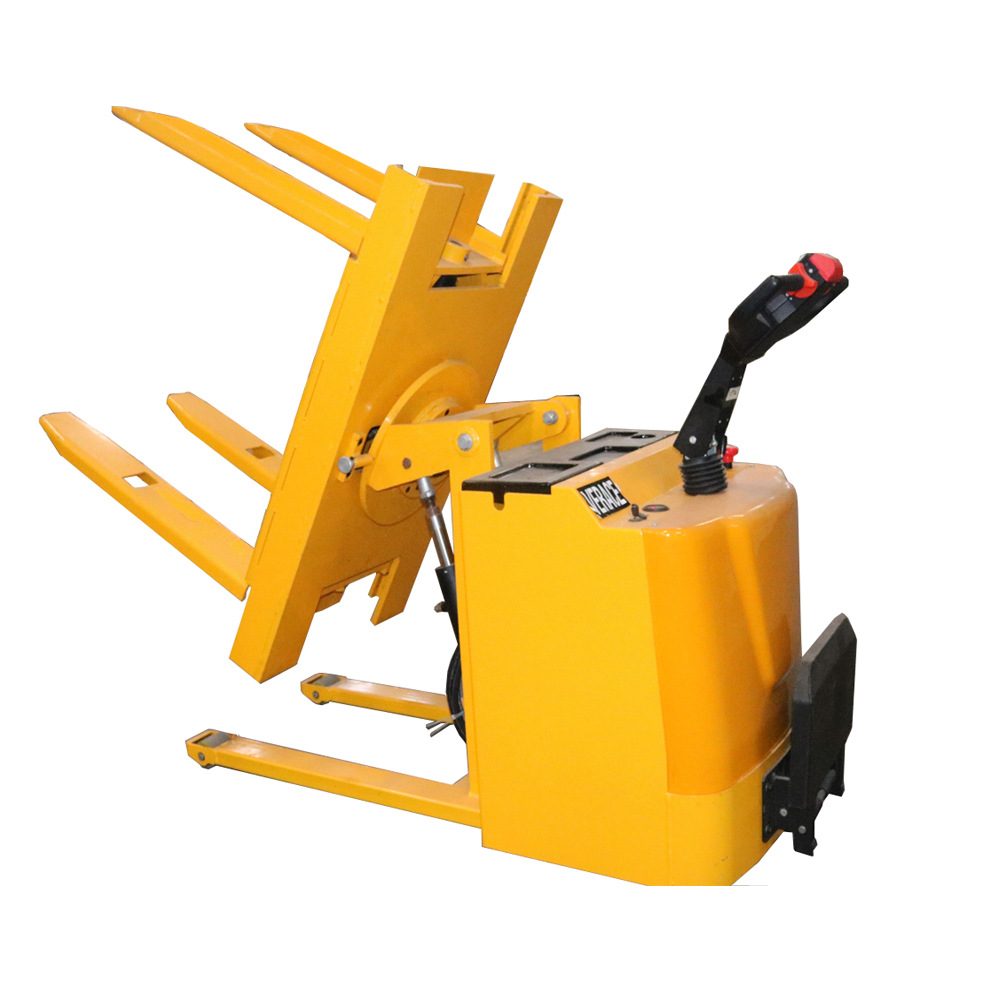 The Moilbe Pallet changer is an integrated type equipment which combines forklift and pallet inverter to one machine.It's a convenient equipment for using in limited spaces and suitable for various industries.
It helps operator handling the pallet load safely and efficiently in tiltering and rotating. It is able transport the load between workstations.
Double forks both on top and bottom, clamp the pallet just by one button click.
Hydraulic cylinder rise the pallet 90 degree, from vertical position to horizontal position easily.
Manually rotate the pallet 180 degree to reverse the pallets.
Reversed pallets returns to initial position smoothly.
Suitable for reversable products such as paper, cement, flour and cartons.......
Machine forwards and backwards driven by motor, fast and smooth speed.
Easy operation, complex training is not needed.
Reinforced structure, high quality material, duable and functional.
High stardard inspection, zero defects is promised.
Red mushroom E-stop button is obvious to notice, one press to stop the machine when emergency happens.
Low profile structure control to make the lower operation standing.
Providing battery charger and gauge.
Emergency battery disconnect function.
Technical Data:

Max.Loading 100-1000Kg

Fork width 150(mm)

Forks distance 560(mm)

Fork length 880(mm)

Max.Fork distance 1200(mm)

Moving speed 4.5/6.0km/H

Hydraulic station DC24V/2KW

Driving(kw) DC24V/1.2KW

Weight 750kg

Battery 12x2V/280A

Power changer 24/40A


Mobile pallet changer | mobile pallet inverter is a battery drived and electronically controlled pallet load changing machine which is used for handling the pallet in pharmaceutical, food and other industries.
It is a safety and ideal equipment for moving paper, boxes, drums, sacks and loose item. The forks is able providing the consisitant press force for holding the loose item to avoid it falling.