THE MANUFACTURER FOR Mold flipper, Flipper Lift Table& Mold Reverser
APPLICATIONS:
The Flipper Lift Table can be used for the following applications:
Processing and assembly of moulds.
Replace and move molds plug - ins.
Processing and assembly of engines.
Machining and assembly.
Roll material inverted.
Injection DIE and Mold handling
2.Basic parameters of the machine
1) 90 or 180 degree turning the mold
2) Heavy designed structure.
3) Quality hydraulic system in values and cylinder
4) Speed of turning is adjustable.
5) Soft start and stop
6) Mechanical and electric stop block for safety operation.
7) Control panel or Remote operation
8) Automatic stop
9) Smooth, accurate, vibration-free motion
10) Two way back pressure technical.
11) actuation: double acting hydraulic cylinders each working table
12) Mold load: via fork lift or crane with rope
13) Mold unload: via crane or fork lifter
14) control: pedestal mounted hydraulic power unit w/ up-down
Technical parameter:
TYPE
LENGTH
WIDTH
HEIGHT
Max
load
(ton/F)
Motor
Kw)
Machine
Weight
(ton)
Oll
(Llter)
FPFT-05
3010
1200
300
5
R3.7
2
10
FPFT-10
3440
1400
350
10
5.5
3
20
FPFT-15
3810
1600
350
15
7.5
3.5
20
FPFT-20
4240
1800
400
20
11
4
40
FPFT-30
4640
2000
450
30
11
5
40
FPFT-40
5560
2400
500
40
15
7.5
85
Mould Flipping Operation: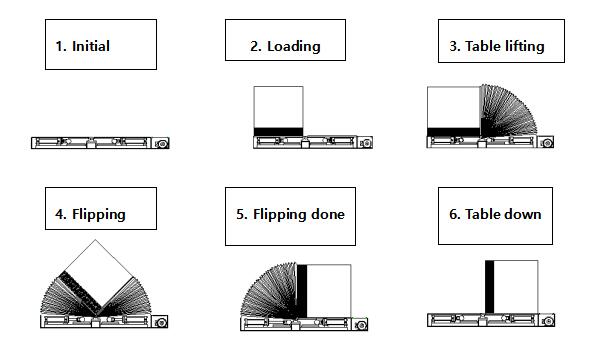 Fhope providing heavy tools safely for handling the mould flipping that drive by hydraulic system: turning rotating and tilting heavy molds from 1to 60 tons.
The equipment desinged for mold inverted without any impact and damage in handling.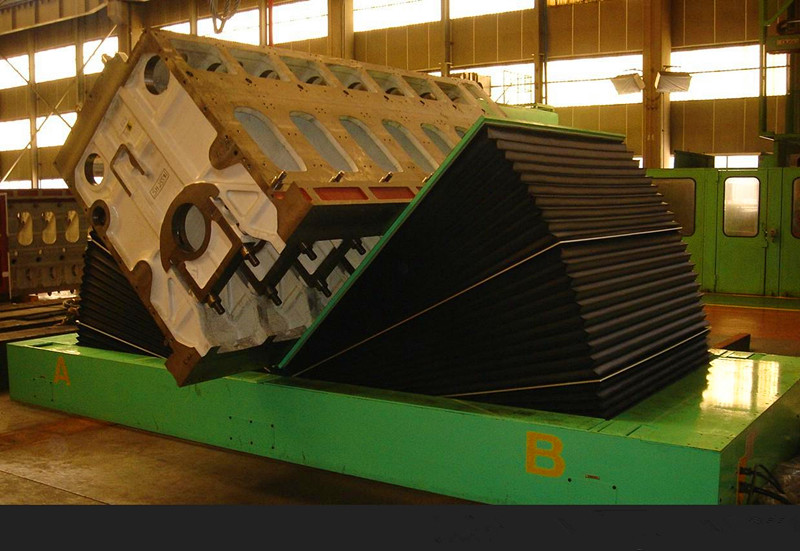 Same machine for the die flipping: the Die flipper table for turning the mold and die 90 to 180 degree.
Mold fillper, mold turnover machine provides customers with modern problem solutions for the rapid changes of die, tooling and die industrial processing in the current metal processing industry.
The special turning machine allows the operator to unload the overhead crane.
Fhope provides flat-panel upender machines for the customer all over the world. Fhope's mold upender machine can be customized for customers: discuss with customers from various angles such as payload, loading deck size, working table size, hydraulic components,cover and tilt speed...