Automatic Coil Packaging line
Automatic vertical type metal coil packaging line including turnstile, coil taker, trolley, strapping machine, coil wrapping machine, conveyor, stacking machine, upender & pallet wrapping machine. The solution can be designing base on the operation requirement. And the machines can be assembly to get your packaging goal...
The designing of Coils Packing Line can be connect with your slitting line. And also can be installed in your warehouse individually. We offer the best metal coil packaging solution which ensure your maximum packaging production and save your labor cost. And it providing a safety operation process for your staff.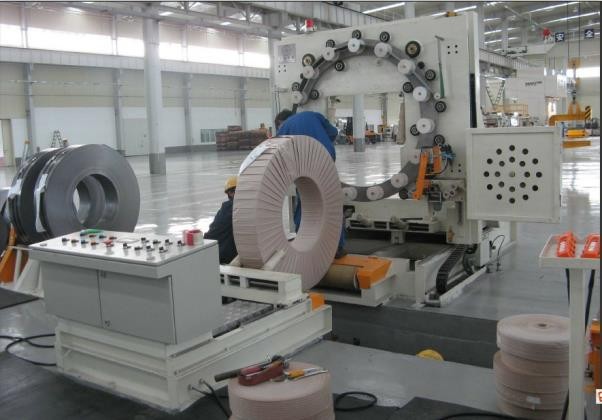 Vertical coil packaging line
This metal coil packaging line is vertical type solution composed of turnstile, coil car, weighing device, strapping machine, stacking system, conveyor line and etc. It can be used for separating, strapping, wrapping machine and weighing devices. The control system is by electric cabinet and operation platform with supervisory control system, and each part can be operated separately by manual.
`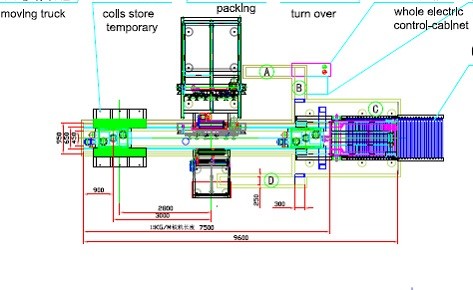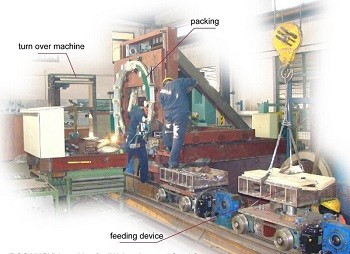 Coil Turnstile: For connecting with coil car for loading the slit coil.
Coil car: For moving the coil from packaging loading and unloading.
Coil down ender: For picking the slit coil from turnstile and changing coil from vertical to horizontal and moving to conveyor.
Coil strapping machine: For coil strapping by PET/PE/steel belt.
Coil wrapping machine: For coil eye cross wrapping with different packing material.
Coil Stacking machine: For moving and and storage the packed coil on pallet.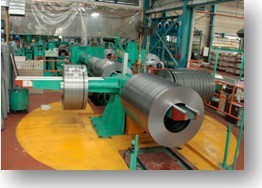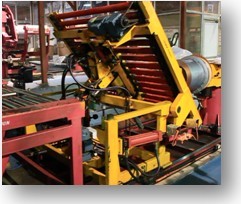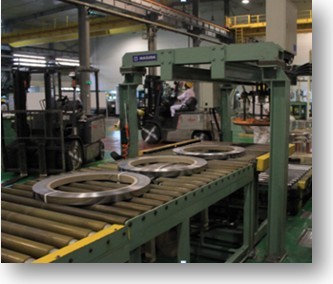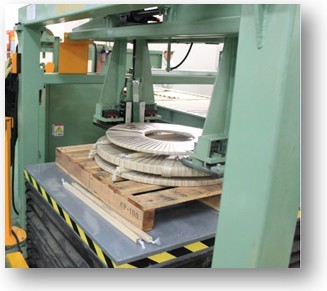 Coil strapping machine Coil pallet stacker