Home
>
Products
>
Coil Packing Machine
>
Steel coil wrapping machine
>
The new coil packing line equipment for packing strip coils after cutting on the slitting-and-shearing line in the existing rolling-extrusion shop. The system designed for automation the coil packaging from coil turning to packing, stacking...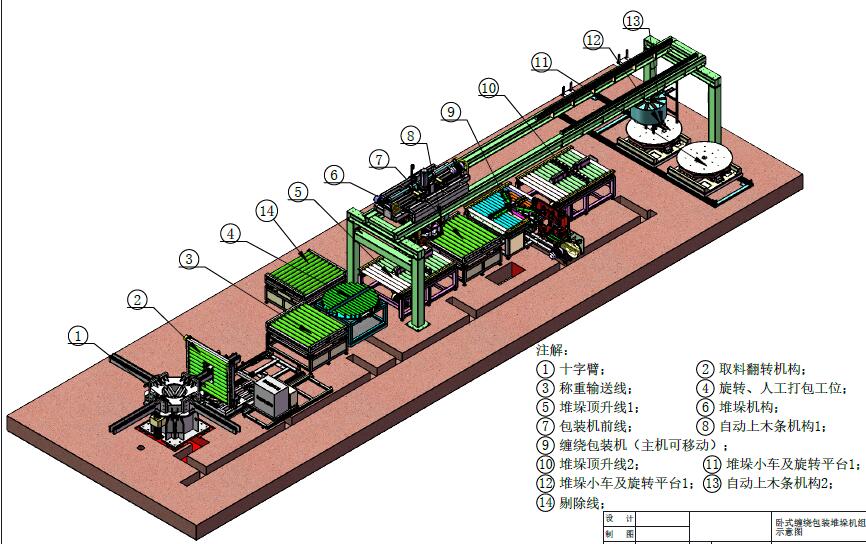 Turnstile
Heavy loading, strong structure designing.
2/4 arms per slittling line speed requirement
Max. Loading: 60T
Max. Arm length:2000mm
Down ender
Automatic separating and pick up the coil from turnstile.
Lifting nose with hydraulic driving for different width.
Coil falling protection.
Roller conveyor working table.
Wrapping machine
The eye through type coil wrapping machine with conveyor working table for connecting production line.Wrapping tape tension can be adjusted.
Ring speed adjustable by inverter.
Roller speed adjustable by inverter.
Packing tape tension can be adjusted.
Stacking machine
It is stacking equipment to handling packed coil from conveyor to pallet one by one. It is a Mechanical coil lifter. Mobile lifting coil picking, smooth and fast operation.
Mainly composed of a Gantry type mobile mechanism.

CONTACT US