Home
>
Products
>
Automatic Packing Line
>
Automatic Coil Packing Line
>


COIL PACKING LINE FOR STAINLESS STEEL COIL AND ALLOY COIL

This steel coil packaging line for stainless steel, cooper coil, aluminum coil. That is composed of turnstile, coil separator, weighing device, strapping machine, stacking system, conveyor line and etc. It can be used for separating, strapping, stacking and weighing of copper coils of width 10mm~300mm.
This machinery is controlled by a supervisory control system, and each part can be operated separately by manual.
The machinery equips with hydraulic press station itself, while the power supply, air supply supplied by the user.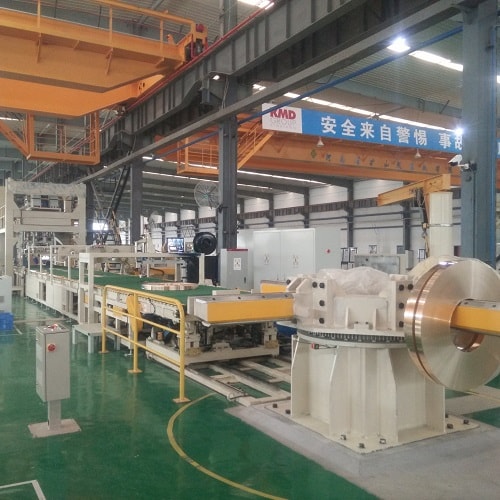 Technical parameter
of the coil packing line:
Object weight: 100-3000kg
Package width: 30-300mm
Package OD: 600-1500mm
Package ID:508mm
Roller Speed:2-4m/min
Wrapping speed:20-60sec/pcs
Rotating speed: 20-100r/min
Overlap scope: 20%-80%
Power output: app. 3.6kw
Power voltage: 380v/60Hz
Air supply:4-6kgf/m2
Packing material: PP belt
ID:50mm OD:100-500mm Width:100mm