Automatic horizontal coil packaging line including turnstile, slit coil upender, coil strapping machine, coil wrapping machine, conveyor, coil stacker & pallet wrapping machine. The solution is designed for coil packaging, such as copper coil, stainless steel coil, wire coil...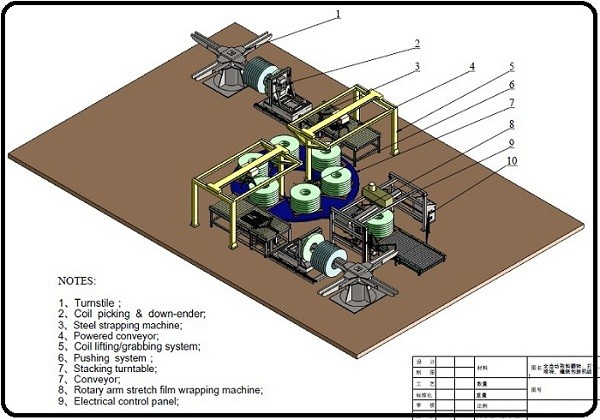 Specification designing of Coils Packing Line to connect the packing line with exit of a Slitting Line by coil car/turnstile. We offer the best solution which ensure your maximum production and packaging speed. Automatic solution is achieved without gap for the unmanned operation.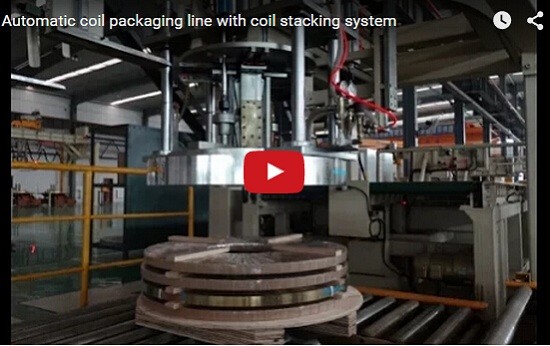 #Coils Packaging Lines technical feature and designing depends on several issues:
Your slit strop coils size, weight and packaging process requirement; Custom-build machine is with impressive functions which can be accomplished in Fhope Slit Coils Packing Lines base on Customers' choice.
#We offer a best solution to our Customers after communication for all list of packaging functions.
#The drawing available for main construction of the solution.
#When designing the solution of a Coils Packaging Line: our team have the rich experience and knowledge to handle the problem in packaging.
Coil Turnstile: For connecting with coil car for loading the slit coil.
Coil down ender: For picking the slit coil from turnstile and changing coil from vertical to horizontal and moving to conveyor.
Coil strapping machine: For coil strapping by PET/PE/steel belt.
Coil wrapping machine: For coil eye cross wrapping with packing material.
Coil Stacking machine: For moving and and storage the packed coil on pallet.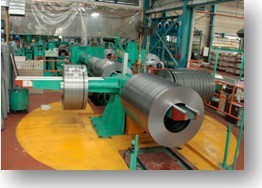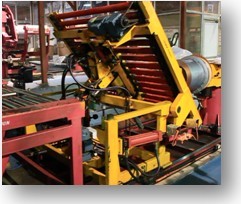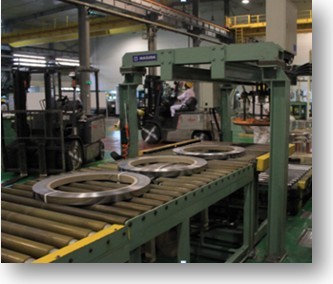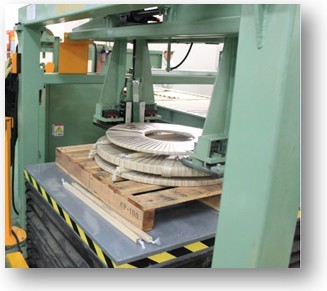 Coil strapping machine Coil pallet stacker