Fhopepack automatic coil strapping machine are work in a wide coil packaging , which includes steel coil, non-ferrous metals, and pipe coil... Our automatic coil strapping machine are conference with higher acclaim than ever owing to design ideas custom-made for a selection of strapping objects and line layouts and efficiency enhancements.
There are different application:
Hot coil strapping machine
Cold rolled coil strapping machine
Strapping machines for packaging line
Wire strapping machines
Pipes and sheets Strapping machines
...
Technical date:
Line type: Stripe Coil lines
Hot coils/Cold Strap used : t0.8 to 1.1mm x w31.75
Joining method: Seal joint
Number of straps: 1 to 3 straps
Cycle time: 28 sec. (approx.)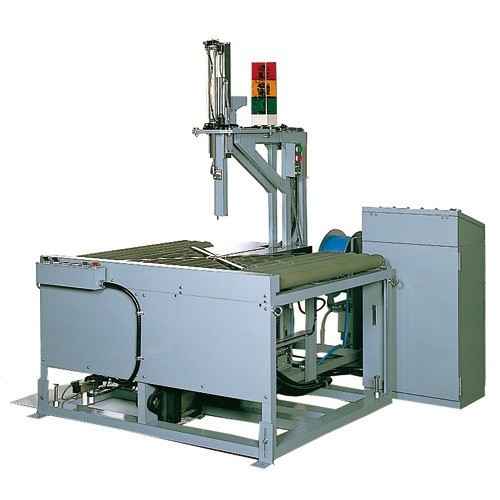 The automate coil strapping machine product is automatic positioned at a strapping position and the coil has to be rotated in order to perform each radial strap. The strapping machine is adopt with 32mm metal strap and for every each and every done strap, the strapping machine introduce immediately a ring at the leading of the coil. It is an system including steel belt feeding, coil rotating station, strapping head and control system. We got rich experience and professional knowledge in the metal industry packing which allows us to offer a wide range of packaging solution and services related with the handling, strapping, wrapping and stack packaging.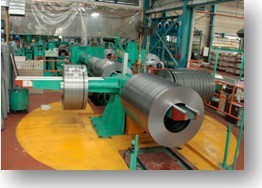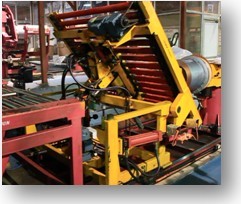 Turnstile Down ender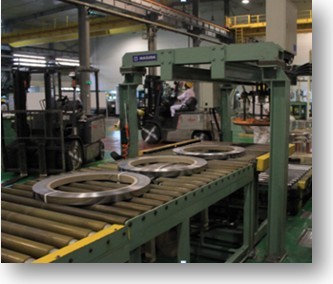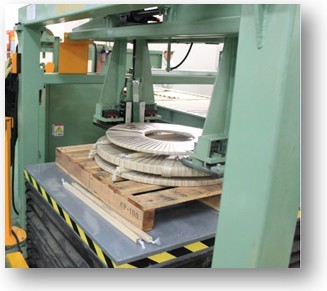 Coil strapping machine Coil pallet stacker
Coil Turnstile: For connecting with coil car for loading the slit coil.
Coil down ender: For picking the slit coil from turnstile and changing coil from vertical to horizontal and moving to conveyor.
Coil strapping machine: For coil strapping by PET/PE/steel belt.
Coil wrapping machine: For coil eye cross wrapping with packing material.
Coil Stacking machine: For moving and and storage the packed coil on pallet.
Fhopepack providing wrapping machine and strapping equipment which is a company specialized in supplying all type of strapping options for the steel industry and packaging market. We design and manufacture the semiauto and automatic strapping and wrapping solutions per consumer requirements and creation plant circumstances, discovering all prospects and contemplating the best choice.