Automatic Wire Coil Packaging line
Automatic wire coil packaging line including two wrapping station for film packaging and paper wrapping with infeeding and out feeding conveyor. Automatic coil strapping machine and coil stacker & pallet wrapping machine can be add on this line for unmanned operation. It can be connected with production line. Following is the video shows the automatic operation process.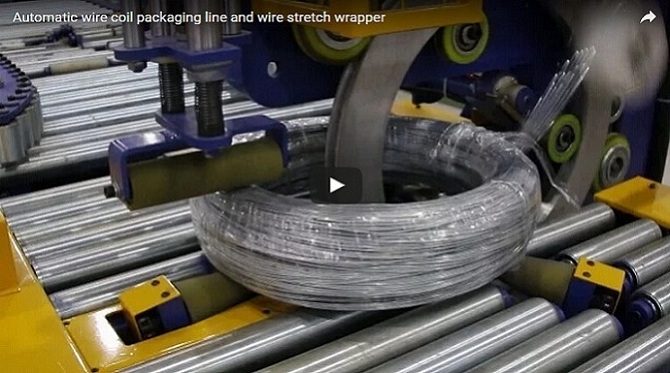 More information you can contact with our sales team.
Specification designing of Wire Coils Packing Line is capable ensure your maximum high packaging speed requirement. Automatic solution is achieved without gap for the unmanned operation.
#Wire Coils Packaging Lines technical feature:
1. The machine will be designed per different size, weight and packaging material...
2. The packaging line can be designed with your layout and factory space.
3. After service including installation, commissioning and training...will be done by our engineer.
4. Automatic PLC&HMI control system for online packaging.
5. Different packing material available for nice packaging.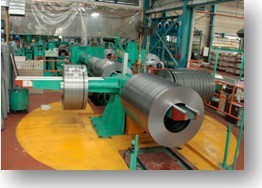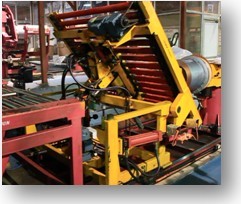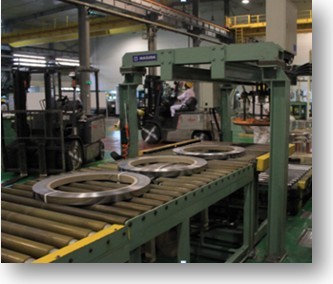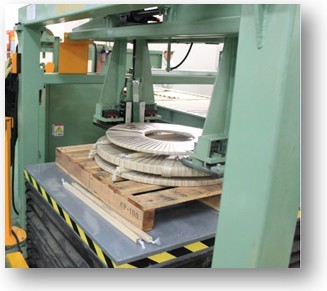 Coil strapping machine Coil pallet stacker
Coil Turnstile: For connecting with coil car for loading the slit coil.
Coil down ender: For picking the slit coil from turnstile and changing coil from vertical to horizontal and moving to conveyor.
Coil strapping machine: For coil strapping by PET/PE/steel belt.
Coil wrapping machine: For coil eye cross wrapping with packing material.
Coil Stacking machine: For moving and and storage the packed coil on pallet.