COPPER COIL PACKING IN MALAYSIA


1. The reaquirements of customers:
Understand your company got supply copper coil packing in wrapping machine, if possible can we get official quotation for this machine, actually we getting your number from our indonesia branch.
Min OD = 350mm , Max OD = 800mm, ID = 290mm (Fix)
Width: 10mm - 50 mm
Max Weight = 150 kg , Min Weight =10 kg
Product: Copper Tape
Product in horizontal position
2. Solution: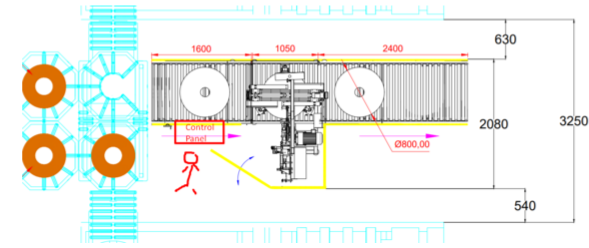 3. The question and reply:
1. Need to know where the controller location. It shall located as picture attach. The operator stand location as picture. Not to be inside the cage, where the operator always to stop machine .
Answer: For the controller location, you can conrol it outside of the cage.
2. Fencing . I understood before only fence the machine not the whole conveyer. The conveyer moving part must be close as minimum . Not to install cage which may lead consume more space.
Answer: For the fencing, the fencing is nearest to the machine.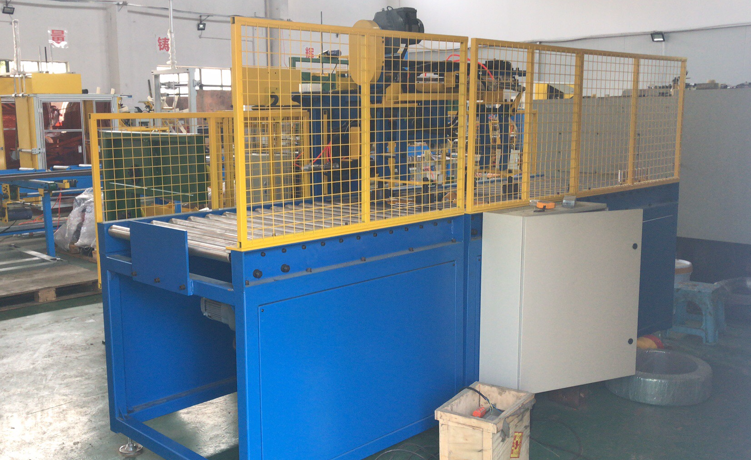 3. Need to rectify the sensor infeed and outfeed. Does it suits to the our product range ID/OD and thickness in order it runs auto mode.
Answer: Yes, our pleasure to rectify.
4. Electrical drawing?. For my electrical team to rectify it.
Answer: For the electrical drawing, It will be supplied after the machine is installed and debugged.We can provide you with a similar electrical drawing as a reference.