Copper Coil Packaging line
Automatic copper coil packaging line including tilter, conveyor line, coil wrapping machine and down ender. Also, coil stacker & pallet wrapping machine is available to connect with packaging line. The flexible solution is designed for copper strip coil packaging, by PE, stretch film, paper...
Specification designing of Copper Packing Line connect from the production line to warehouse by coil conveyor. We offer the different device and equipment which ensure your maximum production in packaging function requirement and packaging speed. Automatic solution is achieved without gap for the unmanned operation.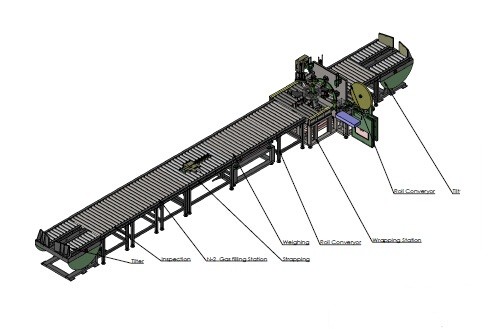 Fhope packaging manufactures a wide range of market approved copper coil packaging line systems that providing goodd packaging per need. These packaging line are available in a vertical or horizontal form and can be supplied with a variable speed conveyor for product support. Ensure proper maintenance and optimum machine performance with an Fhope packaging Service Contract. Your equipment can be serviced by Fhope packaging technicians on a monthly, quarterly, semi-annual or annual basis, depending on your requirements. Service contracts may be arranged during the machine purchase or after delivery and installation.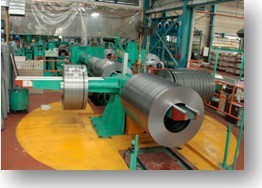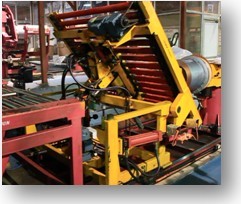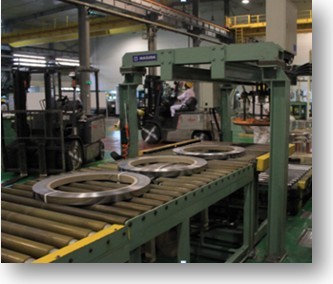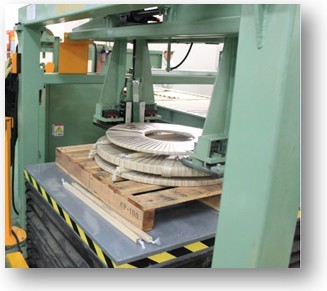 Coil strapping machine Coil pallet stacker
Coil Turnstile: For connecting with coil car for loading the slit coil.
Coil down ender: For picking the slit coil from turnstile and changing coil from vertical to horizontal and moving to conveyor.
Coil strapping machine: For coil strapping by PET/PE/steel belt.
Coil wrapping machine: For coil eye cross wrapping with packing material.
Coil Stacking machine: For moving and and storage the packed coil on pallet.