Select your products for packing solution...

Steel Coil

Steel coil wrapping machine is the best seller in our company. It specialize for steel coils, such as slit coil, stainless steel coil, strip...From single machine or automatic wrapping line are available in Fhope

Copper Coil

The wrapping packing machine for copper industry. The packing way can be eye vertical or eye horizontal accordingly. That fit for almost all kind of packing material available in the market.

Wire Coil

For Wire industry, Fhope supply PC wire wrapping machine, G I wire wrapping machine, Prestrand wire wrapping machine, wire rod wrapping machine...The packing material can be...
Cable Coil

The cable coil wrapping machine is for the cable coil with ID range 150-2000mm. Small machine for small ID, big machine for big ID to get a best packaging.The packing material can be PVC, PE, Paper...

Aluminum Coil

For aluminum coil wrapping machine, please check the steel coil wrapping machine. That's the same solution

Pipe

Pipe packing machine is a most efficiency packing machine for steel pipe, copper pipe

, plastic pipe, aluminum pipe with speed 1-11m/min

Rod&bar

There is able to provide a packing solution for rod and bar which is a most efficiency packing machine for copper rod, aluminum rod...

Profile&Section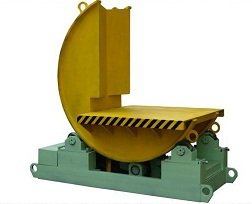 Coil tilter
Coil Tilter or upender is a subsidiary tool for metallurgical industry, which is able to make a safety operation for steel coil, mould...
The Fhope provides packaging machinery and custom build line for the metal coil industry. Our dedicate to the packaging solution by development of innovative, highly cost performance products that for problems in steel packaging like loose, irregular packaging. Our sales department, Machinery service team, after service team and technical departments can satisfy you by special designed packaging system for your application. To learn more about Fhope coil wrapping machine for steel coil, please check the above list
Download Brochure
Video
Send Inquiry
Contact us