FPCA Series: Automatic Cable coiling and wrapping machine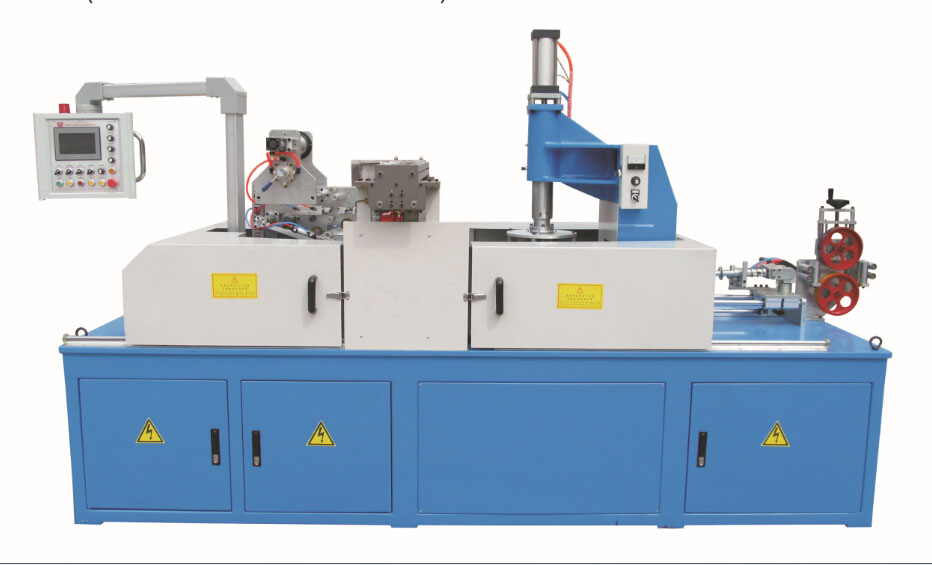 Multifunctional cable coiling and wrapping machine:
In order to meet the steady growing requirements of the market for quality management of the packing process as well as considering the needs for quick change-over between various products to be packed, Fhope offer now a range of multifunctional cable coiling and wrapping machine, which connects to production line.

Description:
Automatic cable coil packing line is mainly used to cable coil package which is with highly efficiency and nice packaging for saving labor and material cost. It is yet specializes in the specification design and production of custom build machinery.
Features:
1. Can be linkage with pay-off rack and extruder line
2. Coiling speed is four times than the manual coil
3. Can be linkage with automatic wrapping machine so that automatically wrap PVC film and put up Label after coiling
4. If automatic coiling machine and automatic wrapping machine at the same time operate, the speed will be seven times than manual.
operation
a. Servo motor traverse, traverse is more perfect and beautiful than manual winding wire
b. PLC can store wire reel specification, when need change wire reel specification, only need to read stored specifications.
c. With automatic inspect wrong function, automatic send signal when wrong come out
d. Performances;
e. Voltage ;AC380V, 3-phase, 50HZ or provided by customer
f. Operation direction: inlet wire from left , or decide by customer
g. Wire diameter :¢1.5-12mm diameter, electric wire, data wire, automobile wire, BV/AV power wire, building wire.
h. Shake-bobbin head speed:200rpm max.
i. Product convey: clamp wire
²j. Overlength:unit:0.01m, automatic reduce speed when forecast
k. Traverse: servo motor control traverse, linkage with shake-bobbin machine
l. Electric loop control:Graphic operator interface(PLC)
m. Switch and meter on operation panel:touch screen, speed-adjust button, emergent switch
n. PLC has sparker junction
o. PLC has diameter tester junction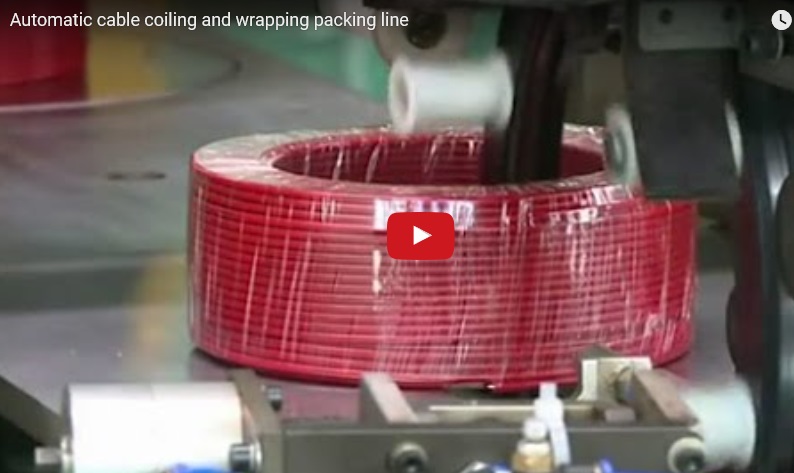 From sales via installation and continuing assist, Fhope is your knowledgeable and specialized companion in cable coil product packaging. Fhope cable coil packing machine come with cost-free for-existence training, upgraded telephone support, and remote diagnostics technologies. Unclear what remedy meets your needs? An Fhope software specialist will be happy to assist you in deciding which cable coil wrapping machine very best meets your requirements. Contact us or click the link below to review our cable coil packing machine details.
Related machines: Cable packing machine Hose coil wrapping machine
Cable coil wrapping machine Copper coil wrapping machine
For more information of cable packing solution please click here
Download Brochure
Video
Send Inquiry
Contact us