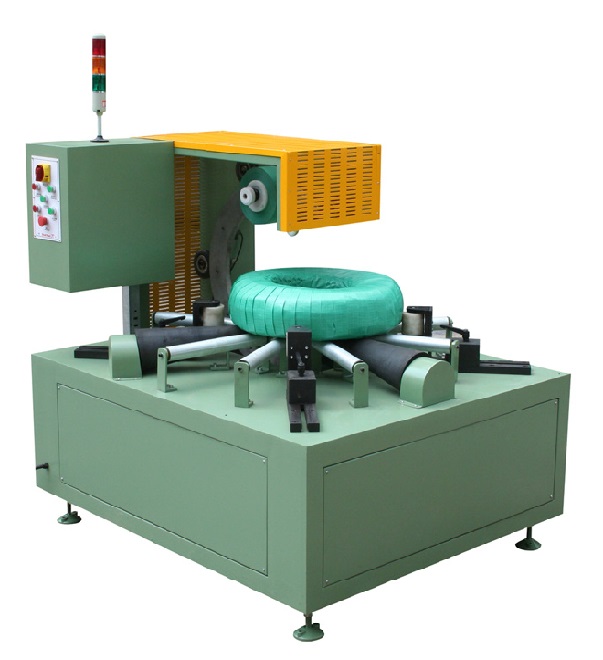 Cable coil wrapping machine special designed for small ID cable coil:
Fhope offer now special designed cable coil wrapping machine for cable ID:90mm only, which can do coil eye through wrapping in high speed. The Fhope provides cable packaging solutions for the wire cable production industry. Our commitment to the industry has resulted in the development of innovative, cost efficient products that address problems in labor cost. Our sales, equipment service, customer service and engineering departments can help you design the optimum protective packaging system for your application with highly packaging speed. It is able save your 80% labor in packaging process.
Description:
FPCA series
cable packing machine
is mainly used to packaging of cable coil, copper coil, steel coil... which is with highly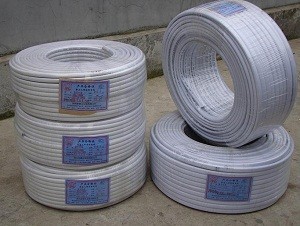 efficiency and nice packaging for saving labor and material cost. PLC automatic control system & human-computer, can store different wire coil specifications. All data will show on operating human-computer interface, module design control cabinet and operation panel, easy to maintain and change.
Features:
1. PLC program for fool style operation.
2. Different specifications stored on program.
3. Panel operation for easy maintain and change
4. Special design for easy loading and unloading by manual easily.
5. Ring soft stop, start and reset.
6. Manual and automatic working mode for easy operation.
7. The converters for adjusting the speed of the ring and rollers
8. Overlapping rate of the packing material according to requirement.
9. Special designed for small cable coil ID
10. overcurrent protection
11. Supportive rollers for avoiding coil shaking in wrapping12. Automatic packing machinery cutting and feeding13. Derived supportive roller for turning.
14. Adopting 4 groups of electric arm to adjust, including adjusting wire reel size and collating winding center point.
15.Indicator alarms automatically when trouble occurs. Trouble can be shown automatically.
16. Special brake for the tape release device to avoid material folding.
17. Packing material: LLDPE and PVC
Note: Can be designed according your specification.
Parameters: FPCA-100
Voltage (V/Hz) AC 380/60( or your requirement)
Power supply(KW) 1.8
Cable coil ID(mm) 90-300
Cable coil OD(mm) 140-400
Cable coil width(mm) 50-200
Cable coil Weight(Kg) 2-30
Packing material PE/Stretch film/pvc
Ring speed(r/min) 10-120
Wrapping speed 18-30sec/pcs
Overlapping rate 20-90%
Related machines: Cable wrapping machine Cable coiling and packing machine
Cable coil wrapping machine
Copper coil wrapping machine
For more information of cable packing solution please
click here