Home
>
Products
>
Coil Packing Machine
>
Cable packing machine
>
Automatic cable winding/coiling machine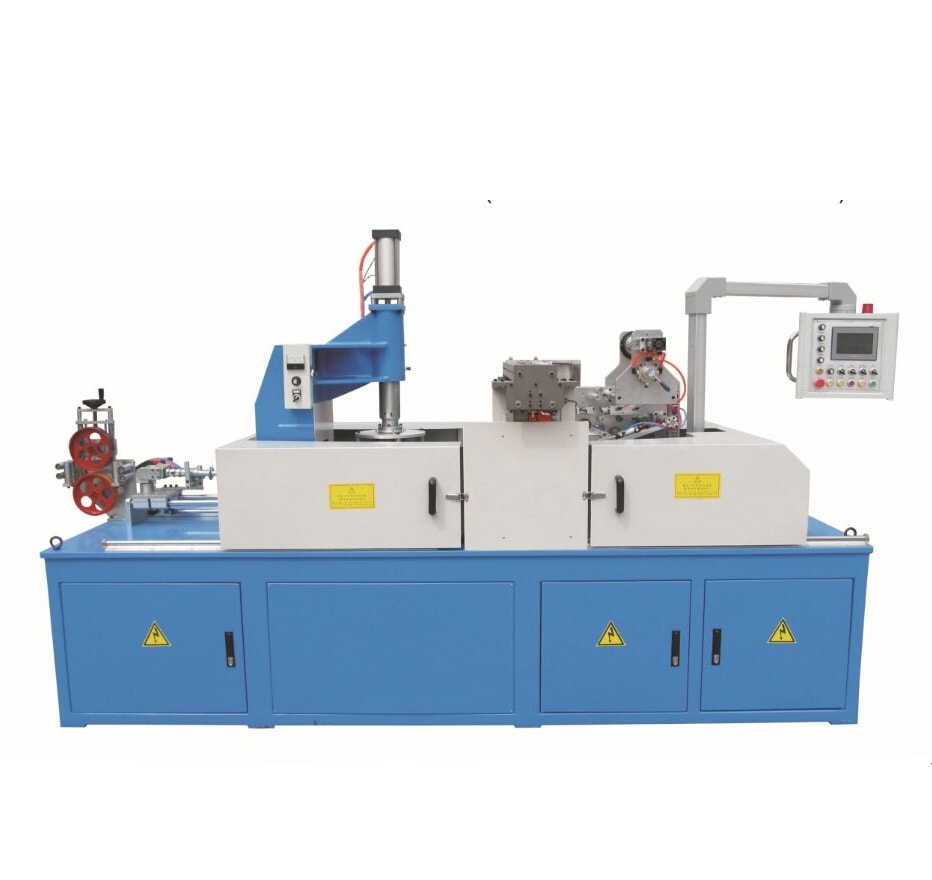 Automatic calculating the cable length, coil making and cutting. if needed, can also add wrapping / strapping machine after coiling machine, to make the packing line be full-automatic. Online and offline two types machine can be chosen. You can connect coiling machine to your cable production line successfully, to acheive online packing.
Features
Application:
Cable coiling Parameters can be setting in the touch screem through the control program in English. The coiling procession includes Automatic cable feeding, coiling, cable dispensing, length checking and cutting. Any error occurs, it will be shown on the touch screem and the alarm lighting. The sensor and servo system for detecting the cable position automatic. Coiling tension control by megnet power tensioner.
Technical Data
Coil size
ID: 140-200mm
OD: 240-460mm
Height : 60-100mm
Weight: 50kg(max)
Single cable diameter
3-15mm
Coiling speed
2-2.5 coil/min
Air supply
6bar
Coil feed style mode
Hold coil type
Meter counter
0.01m-100m
Power voltage
AC 380V, 50HZ, 3 phase
Cuatomized requirement please contact with our team
Videos
Related video:
Automatic cable coiling machines list
We've provided the solution for easier installtion with full ownership in program and machine for error recovery. The Integrated cable coiling and strapping Systems is user friendly.Anything has gone wrong and error happening, the Iot massage and error code can be check on screem by the operator. The masage shows the error area of the machine and shows the IOT for check the components may have error. Our team also provide the online assistant or romote trouble checking if need.
More videos please check with our team
CONTACT US