Home
>
Products
>
Automatic Coiler
>
Automatic Cable Coiler
>
Automatic Cable Coiling and Strapping Machine
Description:
Two different packing line online / offline types can be chosen for the cable winding and strapping. Full- automatic of coiling, conveying and strapping with PP belt. All conform to CE guidelines and have been designed using the latest technology and design criteria for industrial use.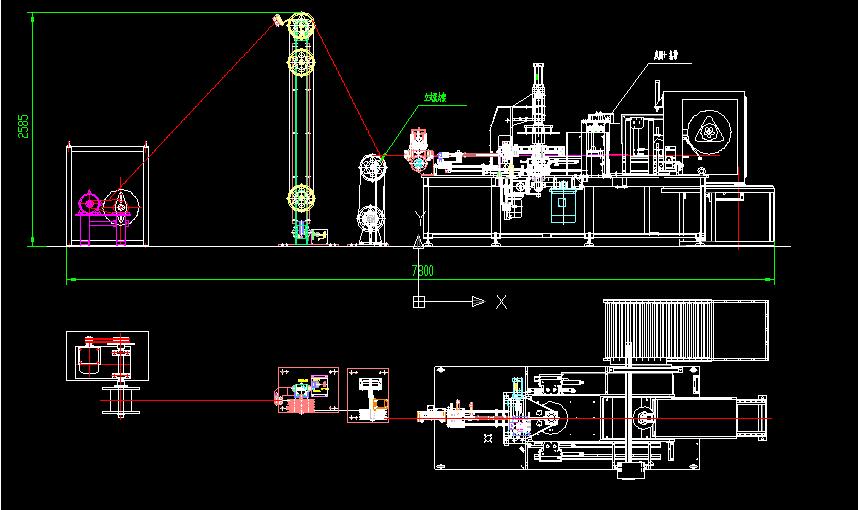 Automatic coiling machine
Automatic coil making and automatic cutting off. And then hold the cable coil to move it to the next strapping station automatically.
Features:
1. PLC & HMI control program are used for automatic operation.
2. Parameters can be set on the control program with English.
3. Coiling OD cab be adjustable.
4. Cable cutting length can be adjusted as setting.
5. Two protective guards to fix and move the coiled cable.
6. Automatic error detection function, it will alarm when trouble occurs.
7. Detecting the cable position automatic by sensor.
8. Pressing device making the cable coil fixed and stable.
9. Tension control for avoiding deforming in coiling.
10. Tension control are included in the packing line.
11. It is necessary to replace different coil reels according to different inner diameter.
Technical Parameters:
Coil size
ID: 140-200mm
OD: 240-460mm
Height : 60-100mm
Weight: 50kg(max)
Single cable diameter
3-15mm
Coiling speed
2-2.5 coil/min
Air supply
6bar
Coil feed style mode
Hold coil type
Meter counter
0.01m-100m
Power voltage
AC 380V, 50HZ, 3 phase
Automatic strapping machine
The cable strapping machine dispenses, tightens and seals polypropylene while coil in strapping position. The machine strap and joins the ends automatically with adjustable tensions by secure heat weld. The motor automatically gets switched off while strap is inserted.
Features:
1.Eye through type strapping.
2.Program control for automatic strapping.
3.Automatic positioning for different coils.
4.Tension adjustable for different pipe coil.
5.Connects with coiling machine.
6.Strapping high min. 44.5mm
7.Two places strapping.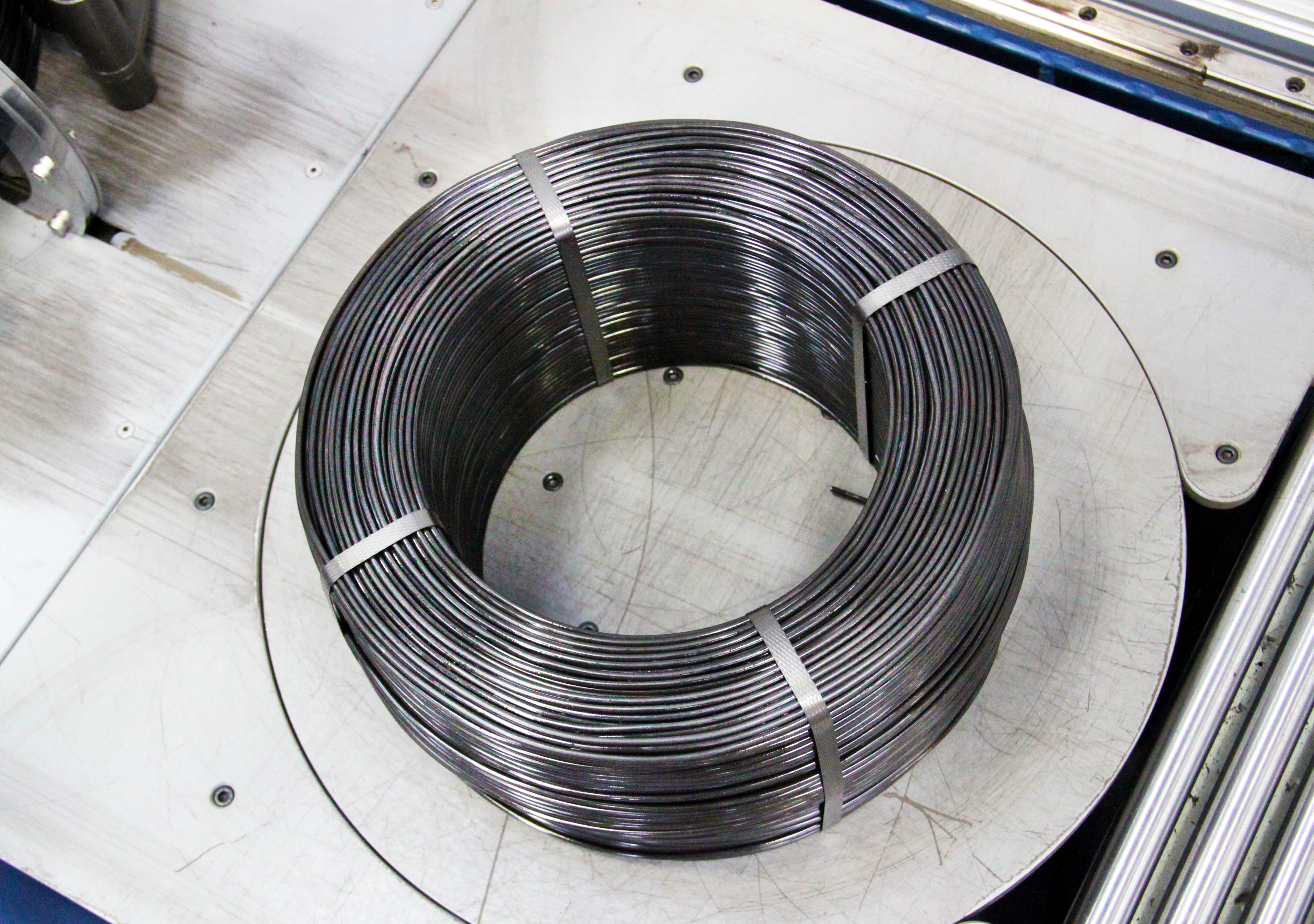 Technical Parameters:
Strap width 13mm
Strap thickness 0.6 mm
Type of strap polypropylene
Strap quality Smooth /High quality
Type of joint By friction - vibration
Joint location Height side of coil.
Joint efficiency Approx. 75-80% of the breaking load of the strap (mentioned quality).
Related video:
FHOPE PACKING is specialized in packaging machinery industry for more than ten years, with rich design and production experience. Our professional technical team and after-sales team, be ready to serve customers anytime from all over the world. If our cable automatic packing line is exactly what you are looking for, In order to achieve the optimization of packaging as soon as possible, to achieve maximum benefits and market competitiveness,Please do not hesitate to contact us at any time.
CONTACT US