Home
>
Products
>
Pallet Inverter
>
Mobile Pallet Changer
>
Mobile Pallet Inverter For Sale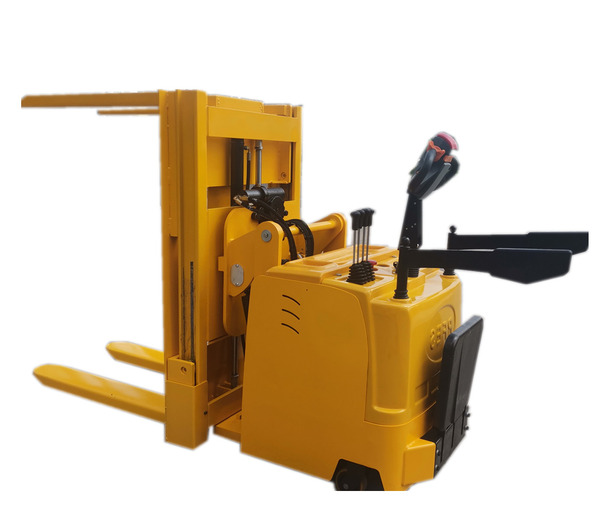 The comprehensive performance characteristics of Mobile Pallet Inverters are constantly improving, and the high-quality product information service mode needs comprehensive attention. Mobile pallet inverter can adapt to complex working environment, and professional and high-quality Mobile pallet inverter manufacturers can meet demanding work requirements. It is very important to purchase products through professional channels. Whether it is online or offline, people should pay attention to new features of mobile pallet changers in a timely manner, so as to obtain better choices. With the complexity of working environment, comprehensive performance of Mobile pallet inverter needs comprehensive attention, and it is most important to know the core technologies related to product features.
Name

Unit

After Lifting: height 1.6m

Max. Load Weight

kg

1500

Pallet load size

mm

Height:Max.1800

Length

Fork arm size

mm

1100*165*50

Machine size

mm

2250

Width

Wheels distance width

mm

520

Machine width

mm

850

Height

Fork arm Height

mm

1600

Handle height

mm

1490

Fork arm opening range

mm

1400

Machine weight

kg

1200

Turning direction

mm

1250

Unloading moving speed

km/h

5

Loading moving speed

km/h

4

Loading gradient

%

10

Lifting motor

kw

2.2

Driving motor

kw

1.2

Battery working hour

hour

App. 6 hour per time

Battary

24V 180Ah

Battery charging time

hour

5 hour
Mobile Pallet Inverter machine is a multi-functional packaging equipment, by carrying and lifting the pallet body up and reverse direction up to 180degree. Because of the special system adopted, the load pressure of the equipment is low, and this makes the operation way of pallet replacement be easier, faster and safer. The equipment is now widely used in various industrial fields worldwide, with more than thousands of units exported to foreign countries every year and continuously delivered to global customers.It is widely suitable for different products in different fields and common application scenarios, such as pharmaceutical, food and logistics and other industrial markets. This equipment, like other high quality products in the world, conforms to the strictest European and American regulations, with smooth surface treatment and reasonable design of slope shape to ensure the best hygiene and cleaning operation. Mobile pallet changer device adopted a powerful electronic tray jack design and equipped with the frame to achieve the pallet to move and change the direction. The replacement device with simply operation, be easy to move, it can work freely in every corner of the workshop. Equipment can lift and flip weight upto 1500kg, be suitable for pallet size: 800x1200mm, 1000x1200mm or 1200x1200mm. Our team can customize according to customer requirements, the maximum possible height including the pallet can be up to 1800mm.