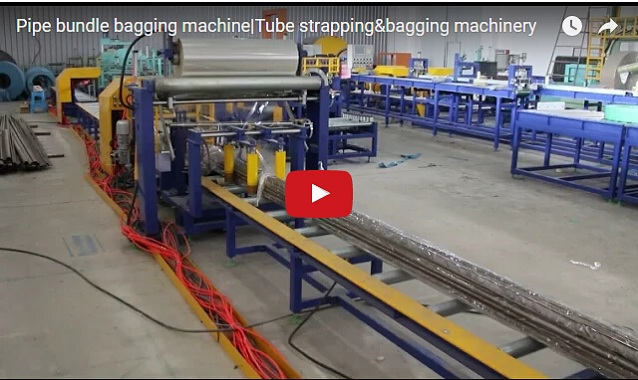 Description:
The Fhope provides automatic pipe bagging packaging solutions for your plastic industry--PPR/PVC/stainless pipe bag packing machine. Our persistence for any is finished in the introduction of innovative, cheap products that address problems like loose, irregular packaging. Our sales, equipment service, customer support and engineering departments will help you design the optimum protective packaging system for the application. To understand more about Fhope pvc pipe bag packing machine for garden hose,pve pipe,steel tube book the following information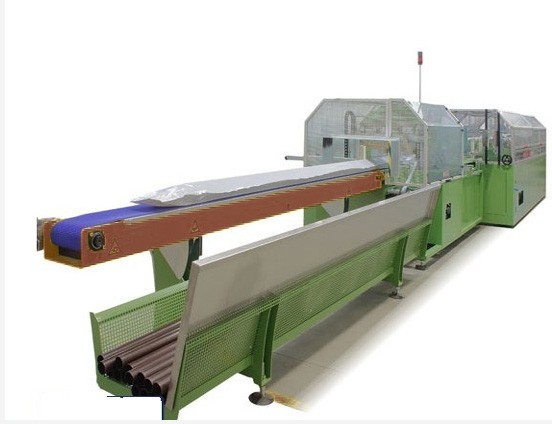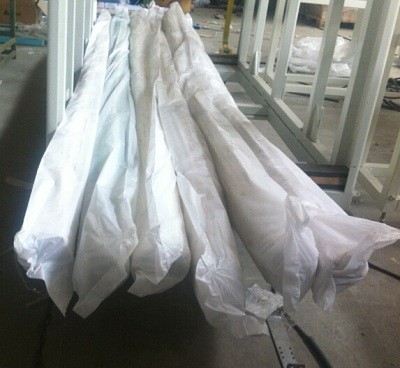 High reliability

Features of pipe bagging line:
Possibility to changing the bag per single pipe or pipes bundle, and shape based on the pipe diameter.
It is a machine for pipe bag filling into welded PE or PP film.

Working cycle:
- the pipes bundle auto feeding.
- the pipe bundle is conveyed into the film welding and bag filling station
- Bag automatic making.
- the equipment pushing the pipe bundle and filling into bag.
- the pipe bag is sealed and transported on the line end and it's tilted up.

On request the device may be matched together with the following devices:
- strapping machine which straps the pipe bundle before it enters the video welding and bag filling station.
Probability to set pipe number and bundle shape, amount of the straps and their position
- labeling machine which automatically sticks adhesive labels showing barcode symbols or other production data.

Technical date:
Pipe bundle OD:110-260mm
Power supply:380v,50Hz
Air supply:7-8Bar
Bagging speed: app. 1-3 bundle/min
When you purchased pipe bagging machine from FHOPE for your pipes, you will get a lot more than good quality, dependable merchandise. You get the constant maintenance, technological, and technology resources necessary to satisfy your continuous packaging requirements.

The other machinery:
Aluminum profile bundle wrapping machine
Automatic packing line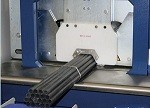 Pipe bundle machine
It is an pipe counting and bundle making solution for pvc conduit, PPR, Upvc pipe...bundle making...It connects with the pipe extruder to make it for automatic online packaging process to save your labor cost
Pipe bag packing machine
Automatic pipe bag filling and bagging making equipment for both PE bag bagging solution and woven bagging machine with stitching. It can be designed per pipe size and special client's need. The size of pipe is from 15mm-110mm.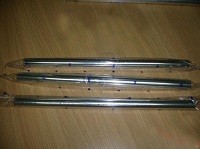 Pipe bagging machine
The automatic single pipe bagging packaging solution for pipes, especially for decoration stainless steel pipe. There is able bagging the steel pipe with 10 pcs or more in a row one time. This is steel pipe packing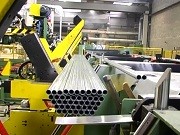 Steel pipe tube bundle machine
Intelligent steel tube bundling lines for reducing the labour charge. It is actually to bundle producing model of triangle, Hexagon and square trapezoid. We produce different models of lines based on the size
Steel tube strapping machine
The automatic steel strapping machine Tension Force 15,572 – 19,576 N Control Mode from automatic, semi-automatic to manual. Strapping process for bundle Shape Hexagon, square, triangle, trapezoid...