MOULD UPENDER AND DIE UPENDER MANUFACTURER
Powerful motor driving machine with soft start&stop.
Speed adjustment by inverter
Individual electric control box and panel.
Inverter controling speed running and softly to start and stop.
Steady contracture, with worm speed reducer.
Electric and Mechanical displacement restrictors adopted to grantee a safety operation.
Position locking system allow machine stop anytime durning working.
With Strong durable structure of machine.
CE strandard for machine covering and power connection.
The drawing is the special size working table for the die mould size 2500x2500mm with 35T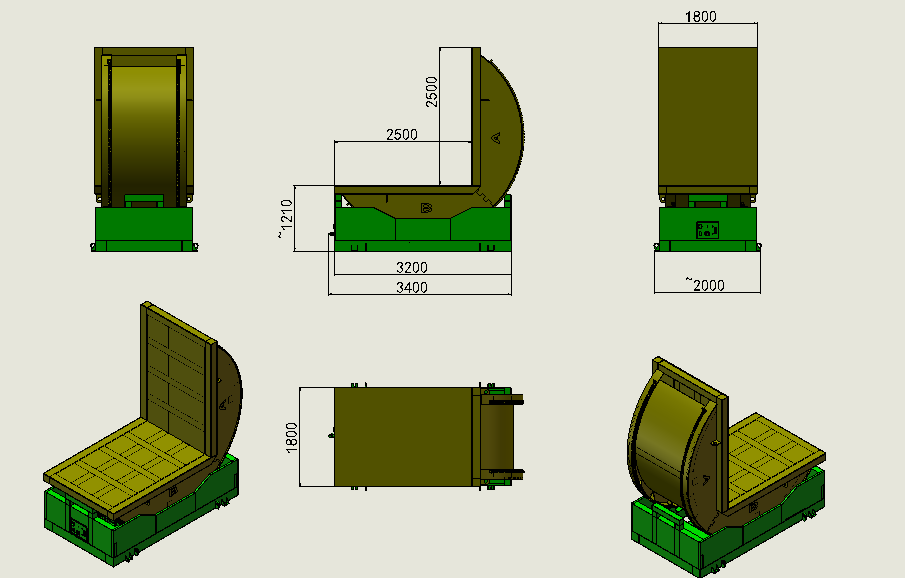 Note: for the best performance, it is better customizing the wroking table per die mould shape and spefication.
More die and mould upender solution avaible from FHOPE that includes both mechanical and hydrailic designing for mold turning and rotating.
WHY USE A FREE STANDING MOULD UPENDER:
It is a Free Standing mold upender for handling heavy load.
The upnder requires a 3 phase power supply.
Perfect for workshop needs where mould upending are required.
Ideally suited for turning the mould direction in procession.