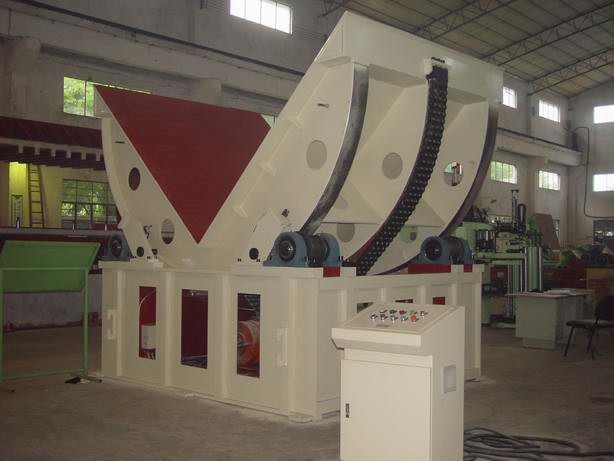 Description:
The spool turnover machine / roller turnover machine is mainly used for the cable industry turning point. It is also widely used in module ending, coil rotation, module subversion and subversion. The above picture is steel coil, coil, aluminum coil...
The machine can be custom-build according client's requirement.
1.Drive system can be hydraulic
2.The conveyor can be connecting
Features:
1.Special double chain drive, helical gear and worm reducer.
2. The four-roller device was wrapped with polyamide glue.
3.Frequency converter control, fast, stable, stable.
4. Two limiter to ensure safe operation
5.The machine can stop turning at any angle.
6. Emergency stop and lock-in function to avoid rotation.
7.Two electric limit switches that circulate safely.
Control:
1. Control panel or remote control.
2. Invertors for adjusting the speed.
Working tables are designed for different products and handling applications. It is for tilting the load from 0° to 90° provides for helping safety operating the product.
Parameters:
FPCT-03
FPCT-08
FPCT-10
Power Supply (V/Hz)
AC 380/50( or your requirement)
Power consumption (KW)
Max. Loading
1.3
2.0
2.5
Speed (sec/set)
1T
3T
8T
If you have checked the rollers machine on our website, you will understand this. We can make a customized solution. The machine can operate according to different weight, technology and objects.