Home
>
Products
>
Coil Packing Machine
>
Copper coil packing machine
>
Copper coil wrapper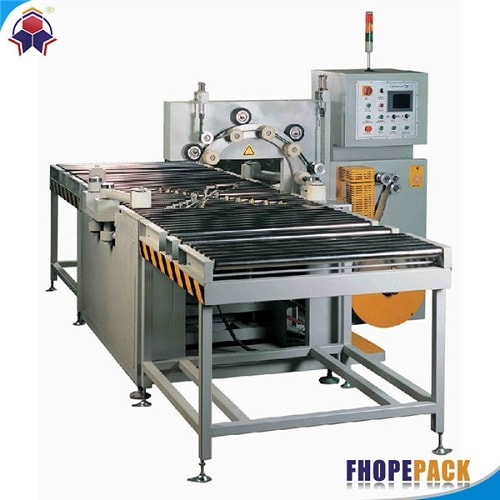 Description:
FPC-300 is mainly suitable for packing the width range 50mm-300mm of copper material coils. The controllable overlap,tighted layer, eliminated most of the air, dust and rust, all the details make the packaging with high quality.
Features:
1. High quality structure be adopted for horizontal machine design.
2. PLC soft program, and HMI touch screen be optional.
3. Function buttons on panel with different colors.
4. Red green indicator lights on the electric cabinet with different indication.
5. Indicator alarms, the red light flicking and error will be displayed on panel automatically.
6. Adopting particular tension control system.
7. Ring height automatically adjustable or manual for different coil OD.
8. Friction wheels with anti-wear polyurethane, wrapping ring be made of a whole mould structure.
9. Protective rollers wrapped with wear-resisting rubbers.
10. Two different kinds of wrapping materials be feasible.
CONTACT US