Home
>
Markets
>
Wire Packing Solutions
>


GOOD PRICE WIRE COIL COMPACTING AND STRAPPING MACHINE

• This an economic wire coil Compacting machine that includes pressing frames, electric cabinet, and hydraulic installation. For the small volume wire compressing, this machine is able help to simplify the strapping operation.After compacting the wire coil the strapping by manually tool.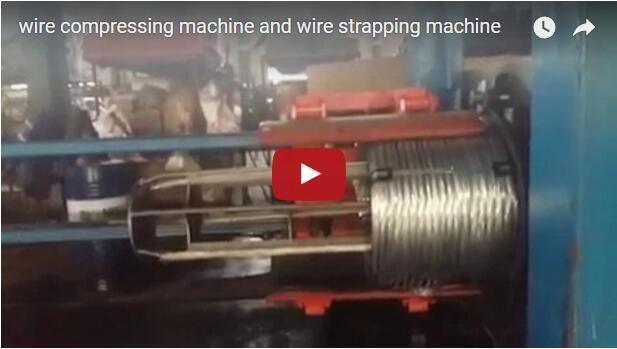 The Manually Strapping tool binding the wire coil in different strapping positions throught the groove of the basket and compacting head. After strapping, the wire coil down ender helps to lay down the wire coil. And the take off device is able clamping the take off the wire coil from bakset . It is the most efficiency equipment for improving your wire coil packaging which is efficiency compare to manual work. The machine needs small space and saving labor cost in wire handling.The operator job is placing the basket along with the coil on the strapping machine and unlaoding it after separating the wire coil .


Technical specifications&performance:
We are responsible for the whole equipment design, the equipment integrity, and the completeness& accuracy of all the documents.
All of the design are based on Metric standard and comply with the existing ISO standards.All bearings are adopted according to International standards.
1) Strong and Solid firm and durable structure
2) Easy operating with efficiency speed.
3) Good price solution for limited budget
4) Compacting machine driven by hydraulic station and cylinder
5) Special transmission mechanism adopted, safe and stable.
6) Manually wire coil in and out loading
7) Multiple limit protection makes the machine more safe.
8) Wire coil down ender and for automatic basket taking off.
9) Fool style opeation.
CONTACT US