Home
>
Markets
>
Wire Packing Solutions
>
Fhope provides semiauto and automatic wire coil compacting and strap packaging solution.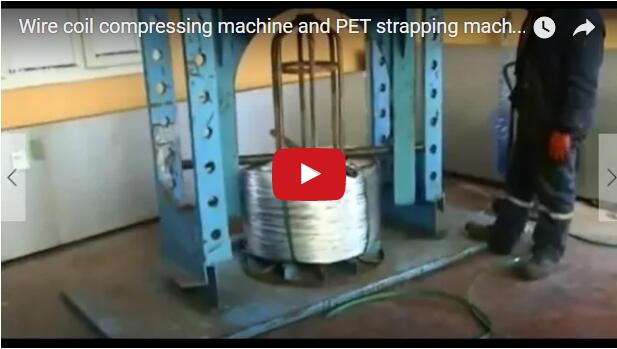 Fhope has accumulated the rich experience in provide customized designing and manufacturering automatic wire compressor packaging equipment for wire coils; There are different solution to compacting and strapping of wire coils of any size, strapping by PET or steel belt, logo tapping, weighing, stacking...There are different types compressing machine and strapping machine which is able to provide a tight package making and packing by stretch film, PVC.... It is al solution adjustable to accommodate materials by inverters. It is the most efficiency equipment for improving your wire coil packagingwhich meets the handling and stacking requirement for higher packaging efficiency with minimal space and saving labor cost in wire handling.
It improving your package protection in transportation and stocking. The automatic packing machine can be add to the packing line which is able reducing the possibility of corrosion or water spots, dust and rust, protecting the surface of coil in transportation. Also it helps to improving your marketing. There are many series cable wrapping machine available. Our team is able to help your find the best solution per your specification.

FHOPE provide semiautowire coil compactor and strapping machine for automatic handling the wire coil with basket online.
1. Application: the equipment is composed of compacting device, hydraulic pump station, conveyor &etc, it's used for vertical type wire coil compacting.
2. Operation:
a. conveying the wire with rack to the compacting position.
b. conveyer down for wire rack placing the solid compaction position.
c. automatic compacting.
d. conveyor raising and move the coil to next station.
3. Main technical parameters:
Object: Steel wire coils
Coil outer diameter: 600-1000mm ,
Coil Inner diameter: 300-800mm ,
Coil Width: 300-1200mm (approx),
Max.compacting range: 400mm
Max.compacting pressure:20T
Power voltage: 3 phase 5wire, AC380, 50Hz
4.Technical specifications&performance:
We are responsible for the whole equipment design, the equipment integrity, and the completeness& accuracy of all the documents.
All of the design are based on Metric standard and comply with the existing ISO standards.All bearings are adopted according to International standards.
1) Solid structure, firm and durable.
2) Special designing for compacting wire coil with rack
3) Soft start and stop.
4) Compacting driven by hydraulic.
5) Special transmission mechanism adopted, safe and stable.
6) Conveyor for loading and unloading
7) Multiple limit protection makes the machine more safe.
8) The machine stops automatically.
9) Obligating position for manually strapping.
10) Two way back pressure technical, ensure smooth transition during shifting of gravity.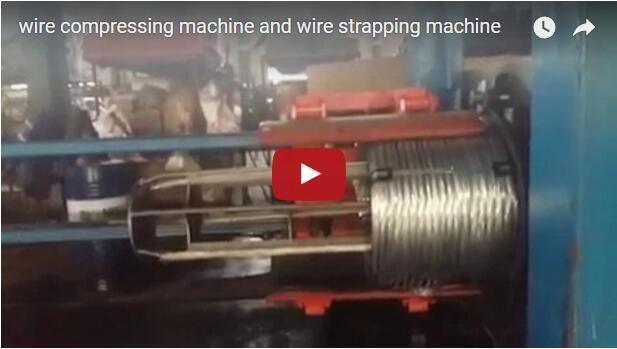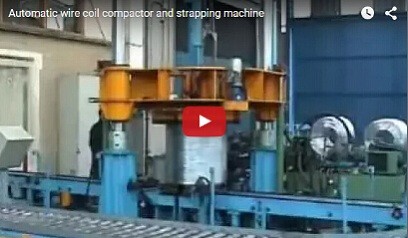 CONTACT US