Home
>
Products
>
Pallet Inverter
>
Inline Pallet Changer
>
The inline pallet changer solution
Fhope designs and producing the Inline Pallet Changer with different handling way to help the user automatic replaceing the wooden pallets by plastic or aluminium pallets. It is an high speed pallet changing line meeting the high volume pallet replcement during production. The control system provides the IOT for infomration sharing with management system to help digital recodring and monitoring in whole procession of the pallet handling.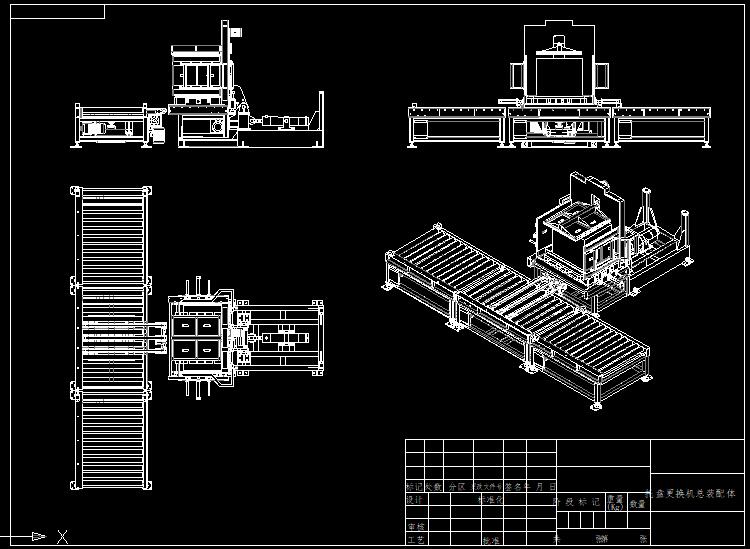 The stationary inline pallet changerer providing the in&out feeding roller conveyors with one 90 degree trasfer working table. The upendering and lifting device are drived by hydraulic system.
This inline system pallet changing speed isn 40 pallet / hour base one pallet (for example: L1200x W1200Xh80-1800mm).
Another automation device can be added to the line? Such as pallet automatic in-feeding device and auotmatic pallet stacking machine, automatic pallet wrapping machine...
Operation can be no man:
Loading the pallet load into conveyor from pre-stream line such as another conveyor/forklifter...
Automatic pallet in-feeding
Automatic changing
Automatic changed pallet stacking recycle
Automatic pallet outfeeding.
VIDOES