Home
>
Products
>
Automatic Coiler
>
Vertical Automatic Coiler
>
Fully Automatic pipe coiler machine FCL-Y1200
Applications:
This is an automatic pipe coiler machine that specializes in vertical coiling and strapping. This solution saves a lot of labor cost and increases production efficiency. The machine is popular for the manufacturer who want to automation the extruding system with warehouse.
This is a vertical pipe coiling and strapping machine, which is specialized for coiling per pipe length setting and eye through strapping pipes coil. It makes a good shape of the pipe coils in uniform coil. Compares to the semiauto equipment, one one people required for handling the 5-10 extruders. The machine was well tested by the 60+ set on the pipe manufacturer.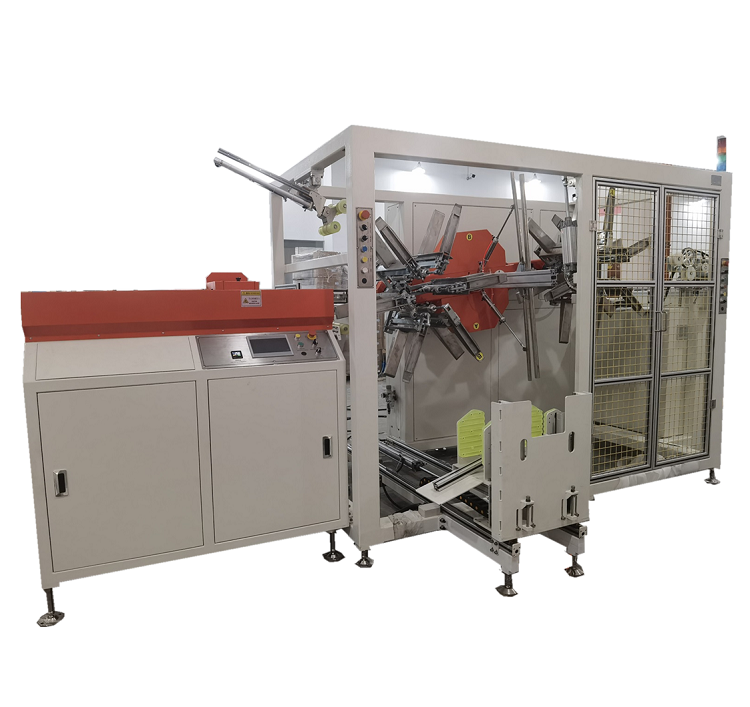 Specifications:
Standard configuration listed below. Please contact our sales representative for other configuration.
Packing process:
A. Online Pipe in-feeding
B. Pipe through the tensioner and counter
C. Automatic feeding the pipe to coiling station.
E. Automatic layer making and coil making.
F. Automatic cutting the pipe while pipe length reach to the setting
G. Holding the pipe coil and turning 180 degree .
H. Automatic strapping 4 /6straps per setting.
I. Pushing out the strapped coil.
J. Coiler turning 180 degree for re-coiling.
Technical data:
Pipe coil size
Pipe OD: 16-32mm,
ID:400- 540mm,OD:650-1 150mm ,
width:200-320mm weight: 10-40kg
Coil feed style mode
Hold coil type
Coiling speed
Max.70m/min
Strap position
4/6 straps
Strap speed
14- 1 9sec/strap
Strap material
PP strap Width: 10mm Thickness:0.6-0. 8mm
CONTACT US