Chinese stretch hood film
Specification:
Description:
Providing Chinese stretch hood film for pallet wrapping is at Fhope. The high quality material is widely using the package stretch hood packing.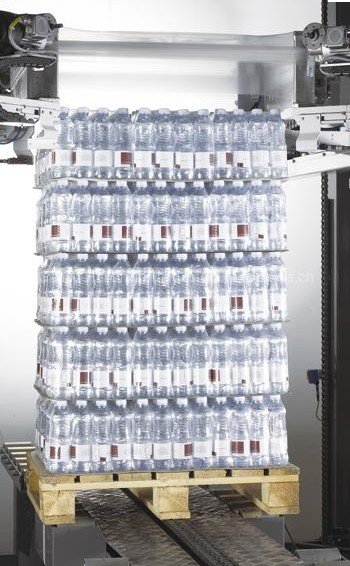 Fhope resins be employed in synergy to give a mixture of high elasticity effective holding forces. We're combined from the core layer of various stretch hood film formulations. Alternatively, the A core layer resin can be along with LDPE stretch film including Lupolen or Petrothene. Fine-tuning the stretch hood properties to handle the performance requirements of end-use applications is completed by varying along side it-layer composition. Normally, side layers derive from metallocene-based LLDPE or high-performance LLDPE in accordance with local availability. As an example, in United States Starflex metallocene-based LLDPE resins are commonly used because component for the film side layers. Both solutions might require additional additives such as Anti-block, Slip and UV (where required) to meet consumer requirements. Below are suggested addition levels for each and every formulation:

Power Stretch: - Side layers - 18000ppm Silica ~2000ppm Slip. Core Layer - Slip*, and UV if required.

Clear Stretch: - Side layers - 3000ppm Silica 700ppm Slip. 2% - 3% PPA** Core Layer %u2013 Slip*, and UV if need be.

*If slip is combined with Core layer, then slip in Skin layers will not be necessary being an overdose of slip additive can bring about problems for the packaging line, like film slippage on the roll and misalignment sealing and cutting issues can also arise.

** Both Satellite extruders ought to be pre-conditioned ahead of running stretch hood film skins to prevent Melt Fracture. Pre-conditioning needs to be finished single:1 mixture of PPA:mLLDPE and processed at surprisingly low screw speeds to allow for an intensive coating on the die walls. After pre-conditioning, 2%-3% of PPA ought to be contained in the skin formulation.

The stretch hood machine are apply to many different industry. There is able to help you with special modification or design such as providing separate machine or complete lines according specification.
The advantage of the stretch hood machine:
1. Nice packaging surface
2. Material costs lower
3. Easily maintaining.
4. Full sides sealing
5. Highly efficiency
6.Cost save

It is the totally new generation of stretch hood film packaging solution systems for pallet packaging to become shown industry--stretch hood machine. The machine is with lower energy consumption and provide a nice surface, have a better work capacity. Easy operation and controls system permit the machine to become run by common staff intuitively. These factures also respect an new generation of packaging system for improveing price-performance ratio.
Another machines

Chinese stretch hood machine solution.
Video
Send Inquiry
Contact us