Home
>
Products
>
Show Room
>
Upender and Tilter
>
Steel sheet upender | Steel sheet inverter
Steel sheet
upender
and tilter is a machine applied for steel industry. The machine has a C shape turnover body, powered by motor it can turnover piled steel sheets 180 degree.
Forklift is needed for loading the products and machine is also could adapt to semi submersible layout, which is place the machine into a pit on the floor.
Top press clamp has strong pressure to the goods, tight clamping will keep the good stationary during the turnover motion.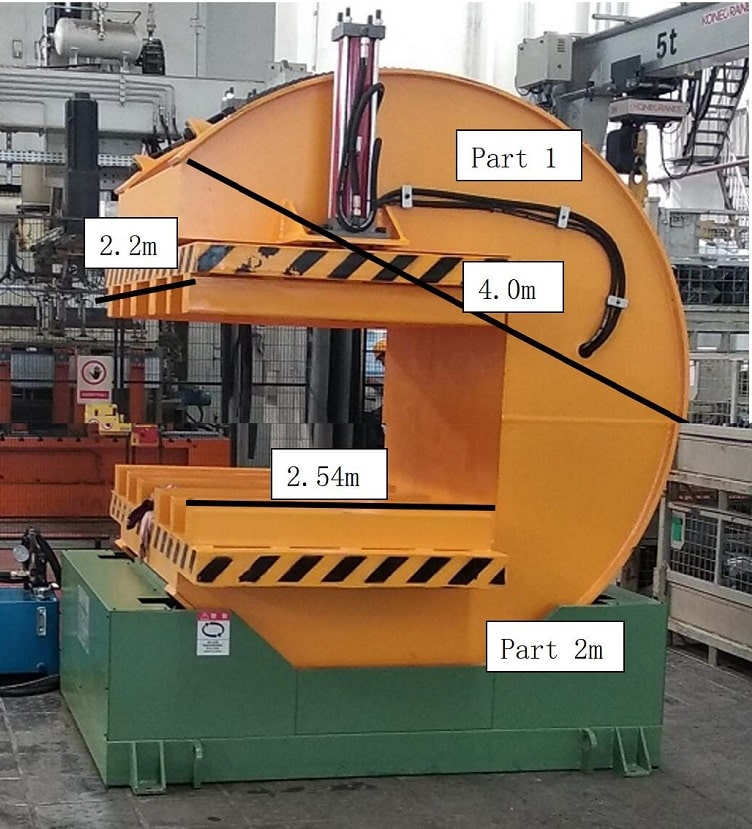 The Max. loading size the the machine: L3400mm x W2500mm xHeight:100-800mm
Max.Loading: 30T
Turning degree: 180 or 360
Special designing in the steel sheet inverter:
a. The machine designed with seperating structure that is for container loading
b. Bi size struture per customer's specification and handling
c. Press down device for handling the steel sheet / load for position fixing
d. Forklifter for loading & unloading.