AUTOMATIC PALLET CHANGING LINE
V Shape Logy automatic pallet changer tilts the load backwards at 120° to allow a gentle and save pallet replacement.
The configuration make the machine to exchange pallets or securely handle a large variety of products including loads of bags, boxes, drums, bottles, etc.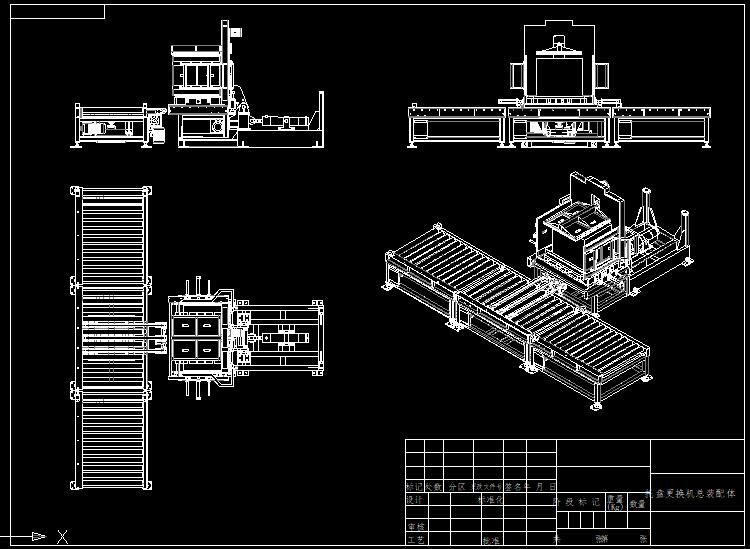 This pallet changer is fast and strongly designed for a 24/7 operation. This version of pallet exchanger can be supplied complete of roll or chain conveyor to be integrated in logistic lines.
It's a fully automated configuration complete of pallet stackers to guarantee the higher performance output.
The centering device can compensate different pallet size for the pallet replacement operation, replacing the load always centered respect the pallet.
Precautional safety light curtains, mutings, metal grids are always provided for a complete area and operator protection.
Fully automated Pallet Changing System is a linear pallet changer allowing a gentle pallet replacement, no turning or tilting the load.
Lateral side plates and rear shutter, supporting the product from three sides to safe performs the translation and exchange the pallet.
Other devices such as slip sheet dispensers / removers can be available for installation.