Full-Automatic steel belt strapping machine
The process of the strapping by automatic strapping machine with manual operation also. The strapping machine performs all the straps in different strapping position depending on the length of the bundles. The automatic strapping machine is situated at a fixed point and the bundle moves to perform each strapping.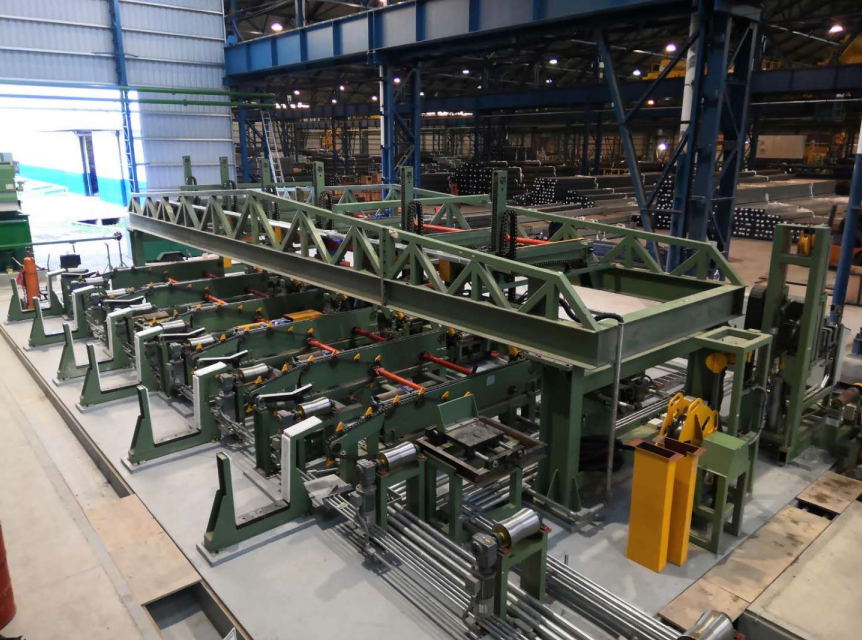 Fhope team customizing full-automatically whole packaging line for tube pipe bundling and strapping &stacking system for you.
After sales team and technical team always be online 24h / 7days for your techncial supporting.
Steel Strap: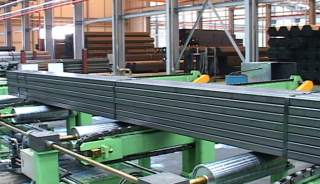 (1)Materials: Cold rolled low carbon steel
(2)Finish:Blued and waxed.
(3)Shape: Oscillate or Ribbon wound coil strap.4Tolerance
Thickness: ±10%
Width: ±O.l27mm
Camber: Less than 8 mm per 2,000 mm length of strap
Coiling degree: Less than ±100 per 1000mm
Seal:
(1) Material: Cold rolled low carbon steel
(2) Shape: Magazine feed seal specified
(3) Holding capacity: Approx. 180 pcs
(4) Seal steel belt lock width:
25mm/ 32mm
Banding Operation:
(1) Number of strap: 5 to 7 straps
(2) Form of joint: Double seal notch
(3) Banding cycle time: Refer to the time chart
(4) Tension strapped: max. 13.7 kN at 0.54 Mpa Gair pressure
(5) Center of bundle should be the same as center of convey or when conveying.
(6) Control for strapped positioning is out of supply scope.
| | |
| --- | --- |
| Item | Auto Steel Strapping machine |
| Strap tension | 7000-18000N |
| Strap material | Steel strap |
| Seal belt lock width | 25mm; 32mm |
| Strap thickness | 0.8/1.0mm |
| Strap feed and take-up speed | 2-3m/second |
| Tension speed | 6m/min |
| Hydraulic pressure | 100 bar |
| Work pressure | 80-90bar |
| Type of oil | Hydraulic oil |
| Oil cooling | With water |