Home
>
Products
>
Automatic Strapping Machine
>
Steel coil strapping machines
>
Circumference steel coil strapping machine
It is an necessary strapping procession for mother steel coil that straps the steel coil OD on circumference for binding and fixing the steel coil. The direction of the coil is horizontally aligned with the center of the coil car handling line. The strapping head on the top that is moving down from upside for different coil OD. After touching the coil surface, the strapping procession will be activing. Strap belt can be dispensed by using a fixed dispenser that keeps the strap throught the bottom of the coil. For different width of steel coil and different belts strapping, the strapping station can be adjusting per position setting. For improving the strapping speed, the customized solution with double head guiding strap can be used to accommodate products of different dimensions.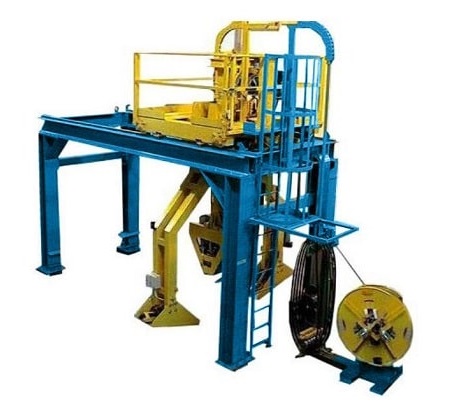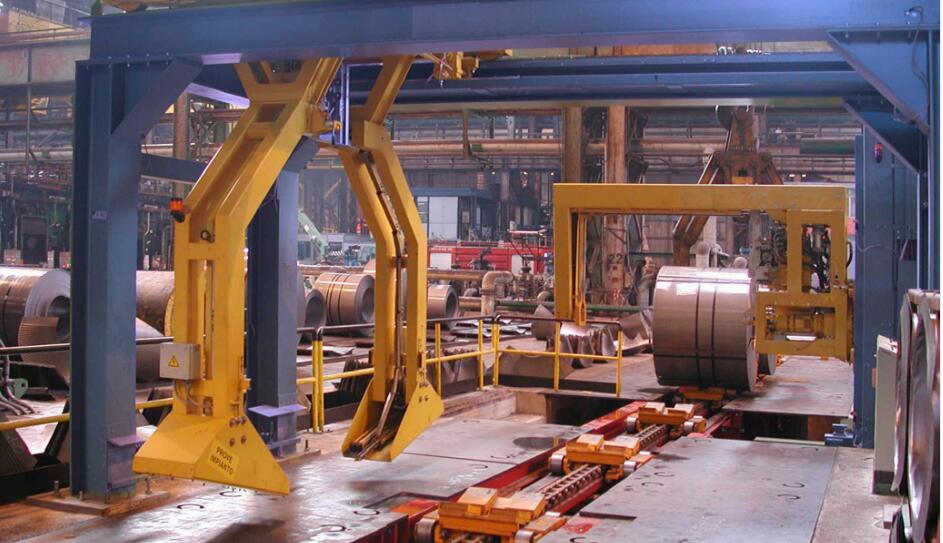 The automatic strapping machine works for following application:
-Galvanized steel coil
-Cold rolled coil
-Aluminum steel coil
-Hot roll steel coil
As a leading manufacturer specializes in the designing and manufacturing of customized steel coil strapping machines, steel coil handling solutions for the metals processing industry, Fhope providing strapping applications ranging from steel coil rolling factory with circumferential and through-the-eye banders. FHOPE provide successfully strapping systems in use around the world. Our goal is offering the best strapping solution per customer's requirements.
Feactures:
The strapping position adjustable per differernt coil width.
Storage list for save the different size coil and procession steps.
Automatic adjusting for different coil OD.
High sucessful rate upto 99%
Compitible with different coil car and coil handling line.
Good tension control.
Automatic program system with Iot.