Home

>

Markets

>

Panel Packing Solution

>

The requirements from customer:

Good Morning

We are looking for automated packing machine for our product.
Ideal solution will be using shrink wrap system with PE film.
Product specifications: Fibre glass panel, length=2700mm, width=1200mm, thickness=40mm, weight 15kg.
Machine will be connected by conveyor system from automated production line.
Cycle time of production line is 40 seconds and we expecting panel to be packed within this time.
Please let us know if you can design packing machine to our requirements and what will be the estimated price.





The solution we supply:

If you are looking for the solution both for 1&4 panels packaging, it needs a stacking machine for gathering the panel into 4pcs automatically.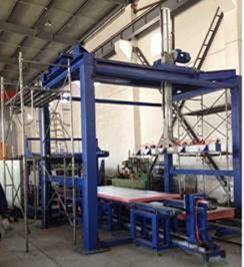 Or you can loading the panel by manually.
The roughly price for the automatic stacking machine $*****--$*****
The economic shrik wrap machine for panel; 2m in-feeding conveyor +sealing machine+shrinking machine+ 2m gravity conveyor app. $*****
What is the height of the 4 panels?
What is the panel infeeding speed----How many pcs by hour?
The drawing we supply: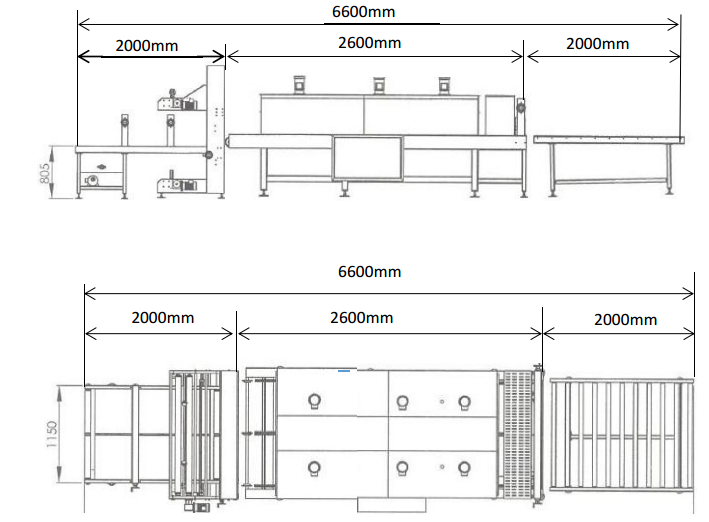 The question and solve:
1.WHAT WILL BE THE MINIMUM COMPACT SIZE OF AUTOMATED LINE? (in original drawing is 6.6m)------the minimum compact size is 5m
2.WHICH PART OF LINE YOU GOING TO REDUCE? PLEASE PROVIDE DRAWING.------we reduce the Inline conveyor and the shrinking station , You can check the drawing above.
3.WHAT COULD BE MAXIMUM THICKNESS OF SHRINK FILM USED IN THIS LINE?------ PE3.0-15.0micron
4.WILL THE REDUCING SIZE AFFECT ANY PERFORMANCE?------It will have an impact, but also can meet your requirement
5.AS THE SIZE IS REDUCED, ASSUMUNING THE PRICE WILL REDUCE TOO?PLEASE PROVIDE ESTIMATED PRICE------For your request, we have provided two solutions (as shown in the picture above). The first solution does not belong to our standard machine and needs to be customized, so the price is unchanged. The second solution needs to add a stacker, so it needs to increase the cost.
CONTACT US