Home
>
Products
>
Automatic Coiler
>
Vertical Automatic Coiler
>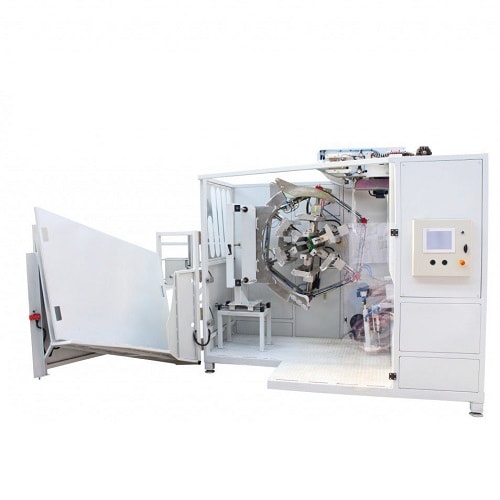 This is
automatic coiler
and film wrapping machine specialized for vertical coiling and strapping, such as pipe coil, hose coil, etc. After coiling and strapping, pipe coils are well-shaped. The machine saves labor force and improves work efficiency that plays a key role in your production procedure and is popular in modern packaging industry.
SHJLPACK automatic pipe coiling and strapping machine all conform to CE guidelines and have been designed using latest technology and design criteria for industrial use. We provide you packing solutions for the pipe industry.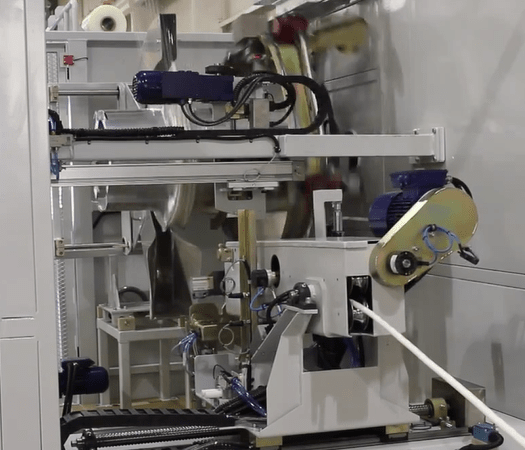 Feeding machine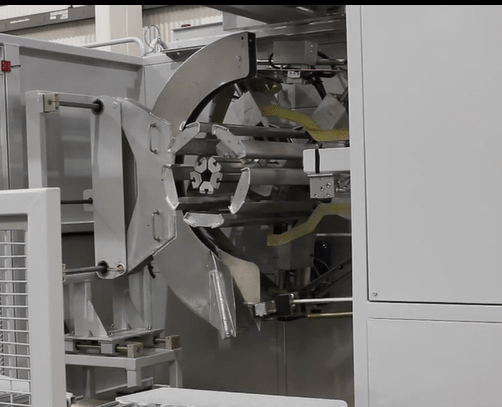 Coiling machine
Specifications
Standard configuration listed below. Please contact our sales representative for other configuration.
The coiling and wrapping machine shall be mounted on flat and hard ground where it can load more than 1 ton/m
2
.
Packing process:
A. Pipe from extruder/spool through the tensioner and counter
B. Automatic feeding the pipe to coiling station.
C. Pipe head clamped and turning for coiling
D. Automatic layer making and coil making.
E. Automatic cutting the pipe while pipe length reach to the setting.
F. Automatic film feeding and wrapping.
G. Wrapping finished & Cuting the film
H. Pushing out the wrapped coil.
Basic Features of Pipe coiling machine
Online connects to extruder.
Strong driving for big and hard pipes coiling.
Coiler arm can be adjusted per ID and width
PLC and HMI control system for automatic operation.
Two working modes: Auto and manual.
Tension control for pipe infeeding for tight coiling.
Parameters can be set on PLC program.
Calculate pipe length and cut the pipe automatically.
Automatically winding system.
Automatic alarm system when fault occurs.
Detect pipe position automatically by sensor.
Speed is adjustable by inverter.
Adopt automatic displacer for pipe feeding.
Coiling a pipe roll orderly and nicely.
Pneumatically pushing device discharge the pipe coil.
Hydraulic cutter for cutting the strong pipes
Technical data:
Pipe diameter
Φ16,20,25,32mm

Pipe coil ID
400-800mm
Pipe coil OD
600-1000mm
Pipe coil width
150-250mm
Pipe coil weight
3-20kg
Coil feed style mode
Hold coil type
Meter counter
30-100meters
Coiling speed
Max. 100m/min
Strap position
3 straps
Wrapping material
LLDPE film:
Width:300-500mm Thickness:20-40micron
Power voltage
AC 380V, 50HZ, 3 phase 5 wires
CONTACT US