Home
>
Products
>
Show Room
>
Tube & Pipe packing line
>
Automatic steel pipe packing line for round & rectangular pipe

The FHOPE steel tube packing line handles and bundle making the pipe or hollow structural sections into bundles sized which designed according to the product size. The line is fully automated and controlled from a touch screen operator station. The Bundling machine builds the programmed configuration and fully contains the sides to maintain the shape until strapping is completed. Once completed, a lateral transfer system stages the bundles onto an unloading table for their final transfer.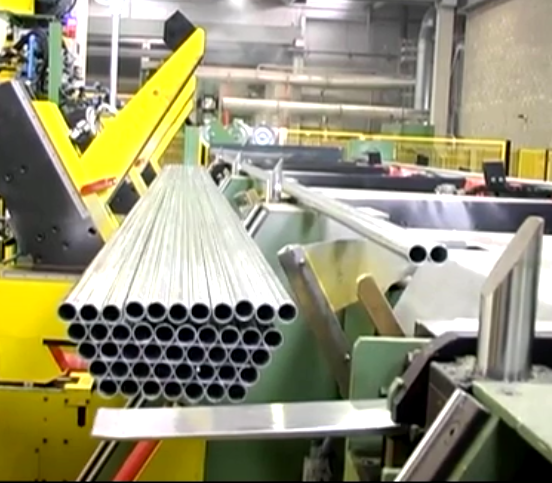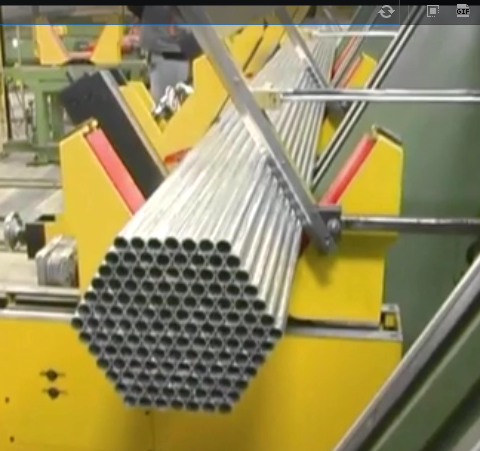 Tube feeding system will convey the tube on the storing station and count the numbers of the tubes. When accumulating the required numbers of tubes, the storing station will fall the tube row down to conveyor chain.
After finished steel belt strapping, bundle was auto conveying outing one by one on power outing conveyor. The length of the out-unloading conveyor at 14m, and the conveyor is composed of 4 pop up conveyors. Equipped with bundle jacking station device,the bundle was auto lifted up for water blowing. After that the bundle can be conveying into stacking position one by one.